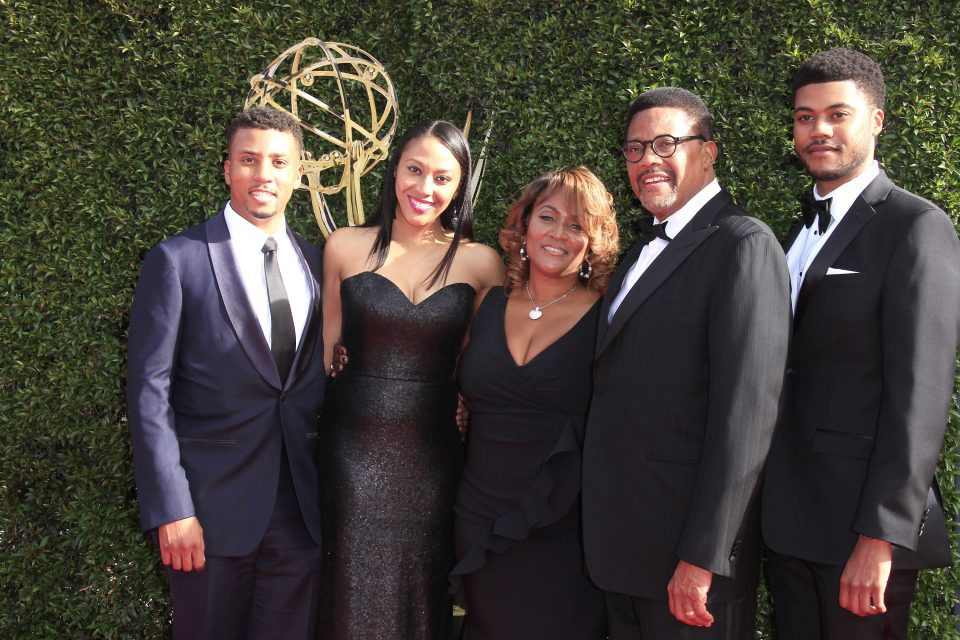 Judge Greg Mathis shared some heartfelt words of encouragement for parents with children in the LGBTQ+ community. During an exclusive interview with "E-News," Judge Mathis implored parents to stop being cowards and embrace their children operating in their truth.
"You reject because you're a coward. You're scared to embrace something you don't know or are fearful of, that you've heard nonsensical statements [about]. That's what I say to parents: man up, woman up," the Detroit native shared in support of his son Greg Mathis Jr., who came out publicly as gay last year.
E! reality TV series, "Mathis Family Matters," highlights the family's candid life, where Mathis Jr. came out to his family about his sexuality. "It feels very special that I'm honored for just being myself and fighting for people like me," he exclusively told "E!" in an exclusive interview. "If you were to ask me three years ago where I'd be, I never would have guessed here. So that's a testament to not only who I am, but God's power — he's the ultimate planner, and it feels extraordinary to be honored just for being myself."
Better Brothers L.A., an organization that educates, inspires, and connects the Black LGBTQ+ community, honored Judge Mathis and his son for their contributions to the LGBTQ+ community. Following in his father's footsteps in advocacy, Mathis Jr. has worked with numerous programs to help further conversations in the Black community about equality.