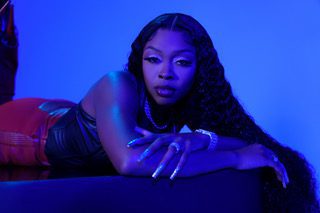 Since being named to XXL's 2015 freshman class, Tink has garnered hundreds of millions of streams with her music projects and received praise from Pitchfork, The FADER, HYPEBEAST, and other publications. Tink recently dropped her latest 14-track album titled Thanks 4 Nothing in collaboration with Winter's Diary / WD Records / EMPIRE on Friday. Hitmaka served as the executive producer. In addition to her new album, Tink shared a new music video for "Save Your Soul," a record where she talks about her boundaries in a relationship.
Tink's Thanks 4 Everything tour will promote her recently released album of the same name which has been praised by fans and critics alike for its raw emotion and honest storytelling.
Tink is partnering with the Black Promoters Collective, a group dedicated to supporting Black artists and creators in the entertainment industry. The Black Promoters Collective has sold out arenas across the country, earning them two Pollstar nominations for "R&B Tour of The Year," with R&B legends Mary J. Blige and New Edition. Now the collective is targeting the younger generation, recruiting multitalented R&B musician and lyricist, Tink for their first Club BPC Tour.
Fans can expect an unforgettable live experience as Tink brings her signature sound to life on stage. With a unique perspective on relationships, captivating lyrics, and high-energy performances, Tink promises to deliver a night full of hits from her previous albums as well as the new project that is sure to captivate audiences across the nation.
The Thanks 4 Everything tour will kick off on March 30 at the UC Theatre in Oakland, California, and will make stops in major cities across the United States, including Los Angeles, Houston, Atlanta, New York and Washington, D.C.