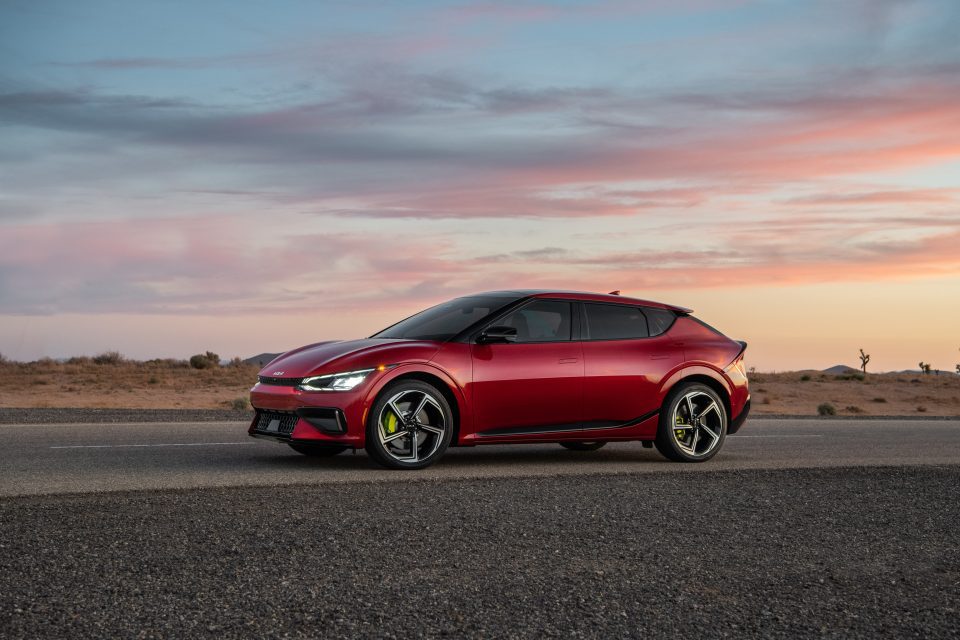 Kia Motors Corporation unveiled its new electric vehicle, the Ev6 GT AWD, in 2023. This all-electric car is the most powerful Kia production vehicle ever.
The Ev6 GT is a game-changing electric vehicle that offers advanced performance, luxury, and safety features. With its all-wheel drive and long-range battery, the Ev6 GT is perfect for the person who desires to be environmentally conscious as well as enjoy a little speed while doing it.
Since the Ev6 GT AWD launch,  this electric vehicle is quickly becoming a head-turner and a favorite among car enthusiasts.  The Ev6 GT AWD features a sleek, aerodynamic design that makes it a standout among other electric vehicles on the market. It was also the first electric vehicle to offer all-wheel drive, making it perfect for driving in cold climates or on rough terrain.
To make the attraction even sweeter, engineers designed this car with enhanced capabilities to compete with just about any supercar. It is an AMCI-certified winner of 0-60 mph race against Ferrari Roma and Lamborghini Huracan Evo.  The EV6 GT was also AMCI certified as having a driving range of over 300 miles.  This means drivers can go longer distances in the city or road trips between charges.
The Ev6 GT AWD's features and specs make it a game-changer. This car has the look and feel of a sports car. Drivers also have the advantage a touch button advanced all-wheel-drive system which provides superior traction and handling, while its powerful engine delivers blistering performance.
To achieve the sports car feel, Kia has optimized the performance with a 77.4 kWh battery with a 160kW front motor and a 270kW rear motor. Drivers also have "Drift Mode" to unlock increased capacity and performance, larger diameter disc brakes for quick stopping.
The 2023 Kia Ev6 GT AWD is set to have a big impact on the automotive industry. It's a revolutionary new model that offers superior performance and fuel economy. It's also packed with cutting-edge technology, which makes it the perfect choice for drivers who want the best of everything. The Ev6 GT AWD is sure to set a new standard for all-wheel-drive vehicles.
This car comes pretty loaded from the manufacturer.  The suggested retail price starts around $61,400. Our test drive model list price $62,865.