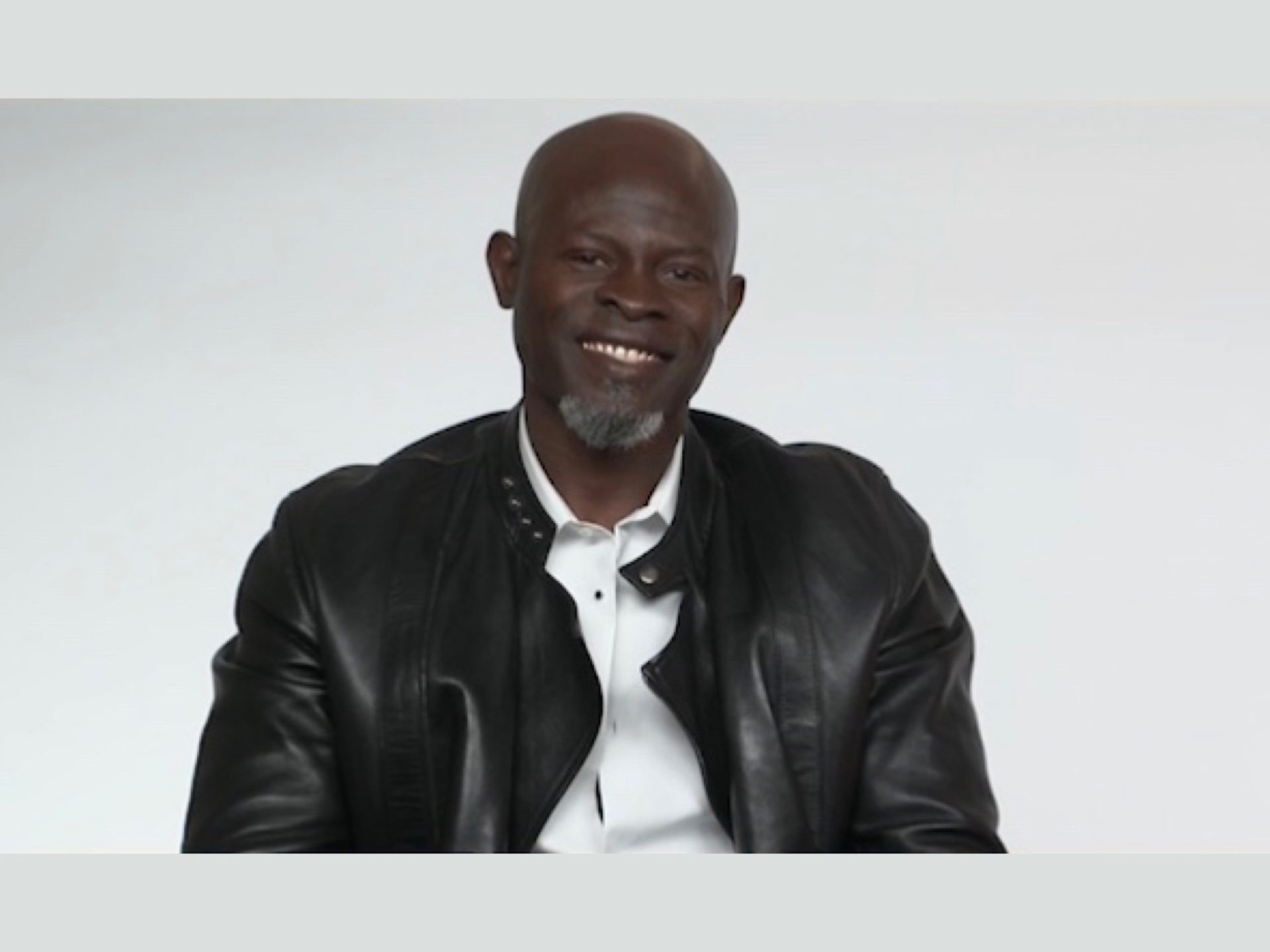 Djimon Hounsou has made his living off of Hollywood — barely, he says — and he is sick of it after 33 years in the industry.
Hounsou went on a rage against Tinseltown because he believes that the movie industry has cheated him out of deserved compensation commensurate with his high skill set, experience and longevity during his three-decade-long career. As pointed out by The Guardian, Hounsou's enviable portfolio of films includes "two Academy Award nominations (In America and Blood Diamond), the cult classic Furious 7, superhero movies such as Shazam! and collaborations with Steven Spielberg (Amistad) and Ridley Scott (Gladiator)."
However, Hounsou believes he's making relative pennies in comparison to his White counterparts. In fact, he also says actors who have inferior resumes and skills consistently take home bigger bags than he does.
"I'm still struggling to try to make a dollar!" Hounsou told The Guardian. "I've come up in the business with some people who are absolutely well off and have very little of my accolades. So I feel cheated, tremendously cheated, in terms of finances and in terms of the workload as well."
Hounsou continued with this stream of consciousness, saying: "I've gone to studios for meetings and they're like: 'Wow, we felt like you just got off the boat and then went back [after Amistad]. We didn't know you were here as a true actor,' When you hear things like that, you can see that some people's vision of you, or what you represent, is very limiting. But it is what it is. It's up to me to redeem that," he said. 
"I still have to prove why I need to get paid," Hounsou added. "They always come at me with a complete low ball: 'We only have this much for the role, but we love you so much and we really think you can bring so much'… Film after film, it's a struggle. I have yet to meet the film that paid me fairly."
Hounsou noted that despite being lauded for his performance in Amistad, two-time Oscar winner Anthony Hopkins was the only one to get an Academy Award nod. He believes that he had nearly equal film time with Oscar-winner DiCaprio 2016's Blood Diamond. Hounsou felt slighted at getting a supporting actor nomination while DiCaprio was up in the lead category. 
"I felt seriously cheated," Hounsou told The Guardian. "Today, we talk so much about the Oscars being so White, but I remember there was a time where I had no support at all: no support from my own people, no support from the media, from the industry itself. It felt like: 'You should be happy that you've got nominated,' and that's that."
Perhaps Hollywood is listening to Hounsou. Shazam! Fury of the Gods is now playing in theaters, and he currently has a group of movies in various stages of production.