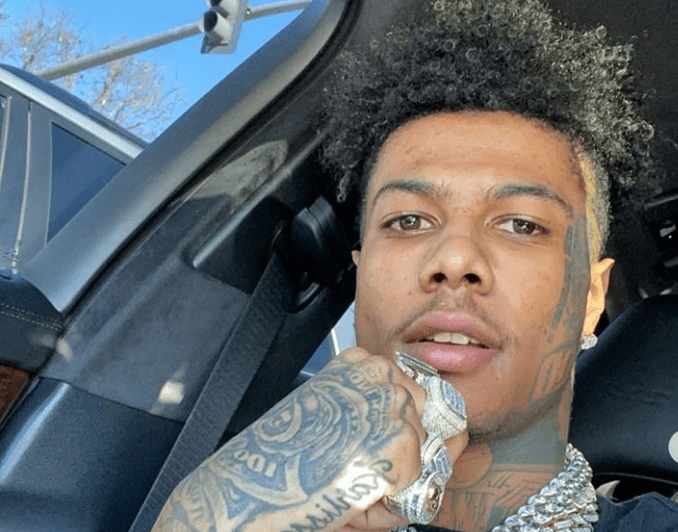 Blueface says that he's getting nude pictures from men, and he wants it to stop.
On March 20, Blueface shared a series of tweets about getting direct messages from men due to a comment he made on social media.
"Ever since i tweeted my hands bisexual its been a lot of LGBTQ s— going on in my DM that's not what I meant," Blueface tweeted.
What Blueface was probably trying to imply in his initial tweet was that he'd be ready to fight a man or woman, which he has shown in his relationship with Chrisean Rock. Unfortunately for him, some men took it the wrong way.
"Please stop sending me gay s—," Blueface said. "I respect the LGBTQ community y'all went from a minority to majority that's a h– of a accomplishment you welcome to love who ever you want but don't bring dat over here please respectfully.
"I go to click on a picture in my dm an you know how on Twitter it don't show you the picture till you click on it…it's a whole n—- on there spreading his a– open cuz like wtf is this that's sexual harassment I ain't sign up for this you can't even dm me on here no more," Blueface said.
If the rapper doesn't want to see inappropriate things in his DMs, he might want to watch what he says on social media.