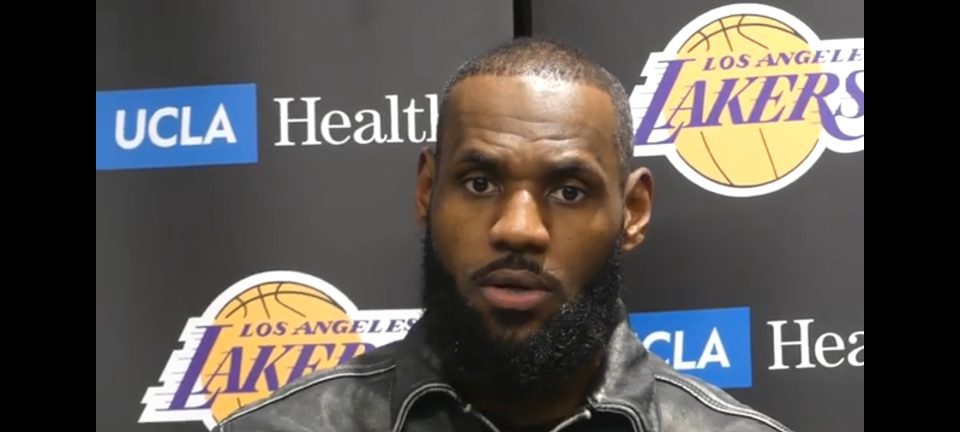 Laker Nation is waiting with bated breath as superstar LeBron James rehabs furiously to return to the team before the end of the regular season.
According to reports filtered out from ESPN, Yahoo! Sports, and other outlets, King James could return to the team as soon as the first week of April 2023.
ESPN reports that sources close to the team informed them that the 38-year-old legend has been making "gradual basketball movement progression," and therefore is cautiously optimistic to come back to play "a few" of the final regular season games. 
Yahoo! Sports stated that James has removed that unsightly walking boot and begun "on-court activities" for the first time since suffering a tendon injury in his right foot during a game against the Dallas Mavericks on Feb. 26.
James, however, let some of the air out of his fandom's balloons when he refuted those reports and stated to his 50 million Twitter followers that no "target date" has been set yet.
There wasn't an evaluation today and there hasn't been any target date for my return. I'm just working around the clock, every day(3X a day) to give myself to best chance of coming back full strength whenever that is. God bless y'all sources. 🤦🏾‍♂️ I speak for myself!

— LeBron James (@KingJames) March 23, 2023
The only testimonies from the squad about James' rehab efforts and possible return come from teammate Dennis Schroder and head coach Darvin Ham.
Schroder told the media last week that James is undergoing arduous, three-a-day rehab sessions, while Ham would only say that the nature of those workouts "are intense and they're going well," according to ESPN. 
The Lakers are in the throes of an intense, down-to-wire race with a half-dozen other teams for a playoff spot. They currently sit at No. 10 in the Western Conference, which would be good enough to make the play-in tournament if the season ended today.
The good news is that they are only three games behind the Phoenix Suns for the fourth spot in the conference, so a lot ground could be made if they keep winning. The caveat is that the Lakers are only 12-14 and score nearly six fewer points without James on the court.