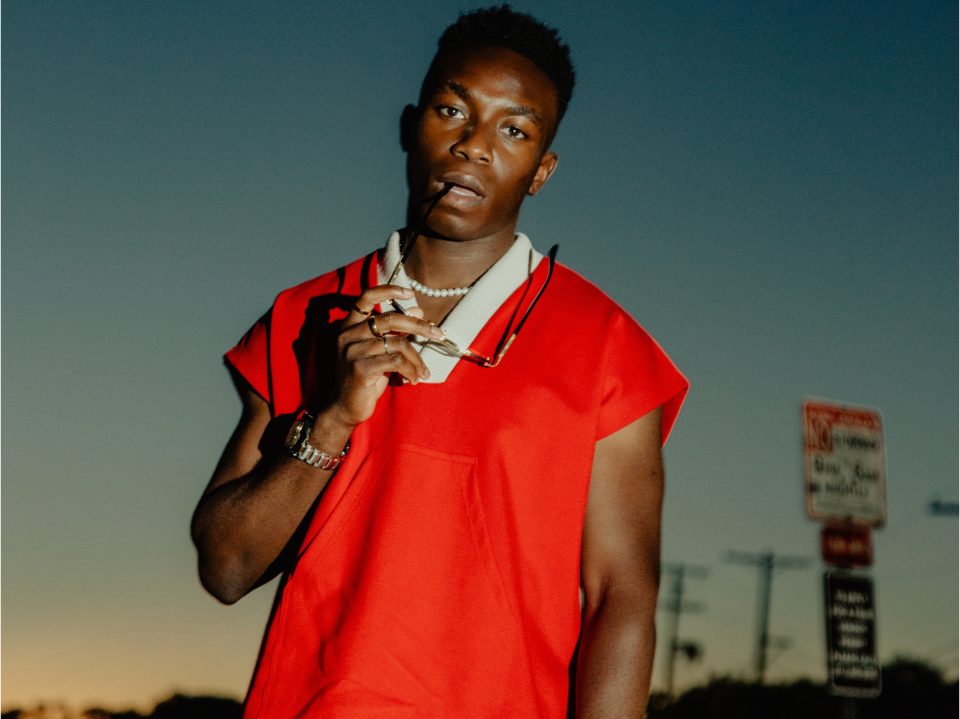 Olly Sholotan stars as Carlton Banks in Peacock and Westbrook's "Bel-Air," the reboot of the classic hit series, "The Fresh Prince of Bel-Air." Sholotan is also a singer and music producer. As a musician, Sholotan's work has been featured in various short and feature-length projects including Run, Hide, Fight, as well as garnered hundreds of thousands of streams across music platforms on his independent label, Lamintin Records.
Sholotan  released his latest single "XCESS" on March 24, and spoke with rolling out about the song and his music career.
How did your music journey begin?
I grew up on a lot of Motown. A lot of Michael Jackson, a lot of Afrobeat. I was born in Atlanta, but I spent the first 10 years of my life in Nigeria, and what's interesting about growing up in Nigeria is you get not only our local, Nigerian African artists but also there is an American influence. So, I remember when "Umbrella" by Rihanna came out, and that changed my life. I don't know why that song in particular. I feel like even in my music now, it's a mishmash of so many different genres and so many different styles and ideas. I've been fortunate to have such a wide musical influence.
Tell us about your single, "XCESS."
My music is very much me making sense of my own thoughts and in this crazy rise, I think there's so much entertainment that feels excessive. There's so much of this industry that feels excessive both in a bad way but also in a good way that's like, "How is this my life?" This song is kind of that playful part of the highs. In entertainment, there are highs and lows, and this song is about the highs. This song felt fitting because I have single after single. When I'm not shooting, I'm here in my studio just working, so I have a lot of songs. This single felt like the right time for this … just because we're in season two of the show and we just got picked up for our third season.
There's so much in my life right now that feels excessive in the most incredible way. Even in the beat, it's so playful. I do a lot of human voice in the beat of the song. So a lot of the percussions [are] just my mouth where I've recorded clicks with my mouth pops and stuff, and I've panned it all over the place.