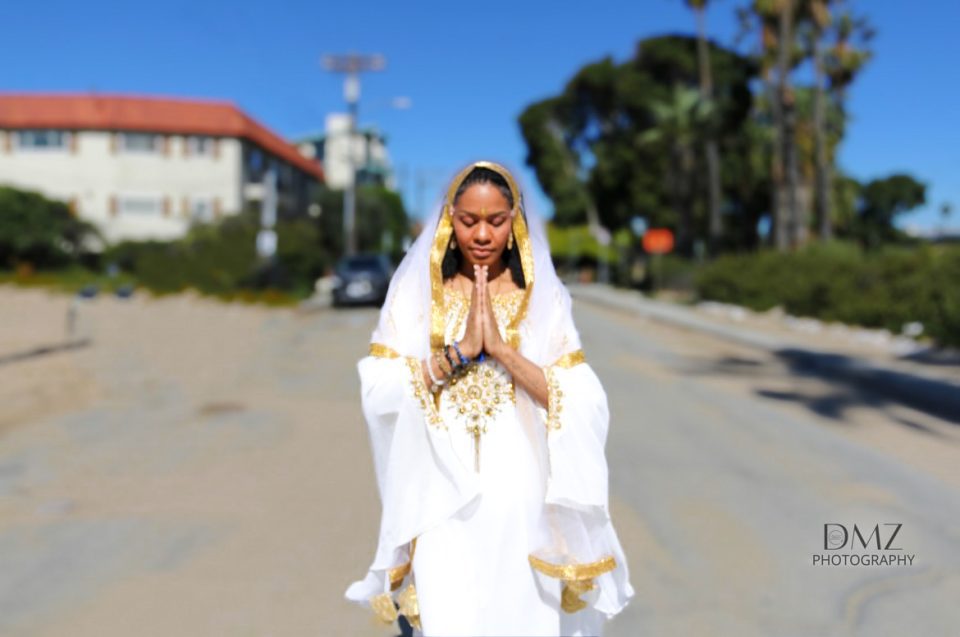 Sacred woman practitioner Providencia Lopez is the founder of Healing Your Providence.  She is a sober coach, psychedelic-informed sober coach, intuitive business strategy consultant, and sacred woman practitioner. Her journey to living in her purpose as a sober coach was through her own struggles with drugs and alcohol which led her on a journey to her sobriety on February 19, 2018, which she shared with Rolling Out.
How important is it for black women to have a voice in the holistic and wellness industry?
My sober journey led me down the path of wellness.  I was exhausted from living in my traumas and triggers, anxiety, and drinking over them.  Once I stopped drinking, I started to energetically feel better. My mind, body, spirit, and finances started to fall into alignment the more I surrendered to my higher power. I stop putting drugs and alcohol into my body each day, month, and year my body started to heal itself then I was able to add other modalities as months and years progressed.
How would you define purpose and do you feel like you are living yours in doing this work?
Doing this work as a sober coach and psychedelic-informed sober coach has changed my entire life and mission in living my life purpose.  It has taught me that people have to be willing to do the work and want to do the work.  I cannot want their sobriety or healing for them.  I have also learned it is my job to coach and not parent others into the lifestyle and abundance I know they can have.
Can you provide specific examples of individuals who have benefitted from your work?
I define my purpose and life's work with the foundation of my name – Providence – meaning divine guidance and care, God conceived as the power sustaining and guiding human destiny; the quality or state of being Provident.
I am grateful for the calling to be a guide for people who have a desire to surrender to their sober journey and lifestyle.  I am grateful for all of my life experiences that lead me here to this level of awakening to help other.
Can you provide specific examples of people who benefitted from your work?
Anyone who has a desire to stop drinking or using drugs can benefit from my work.  Addiction can be a hard thing to break and hard to talk about with family and friends due to a sense of shame and or guilt.  My clients work with me because I provide a safe container to allow the healing to come through and from a judgement free space. Having a sober coach allows the safety, connection and fulfillment the client needs to seek the healing they know they deserve.
What else would you want people to know about you or your work, or anything else you want our audience to know in general? 
Sobriety is not easy, and it is not one size fits all model. You are worth it.  Getting sober doesn't mean your problems will go away it means when your problems come up you no longer have to drink to solve them. Building a muscle of sobriety is like working-out a muscle the more time under tension you have the stronger you get. If you have a desire to get sober you can reach on Instagram @healingyourprovidence.