On March 26, Atlanta-based marketing veteran Craig Stroud III and craft beer pioneer Ale Sharpton came together to craft the perfect mashup experience. The two brought together the craft beer and sneaker community to celebrate the iconic Nike Air Max. March 26, known as Nike Air Max Day, celebrates 30-plus years of style, culture, design and innovation.
A few people wearing Air Maxes at the event spoke with rolling out about what they love about the sneaker.
"They're super comfortable and Nike does a really good job of trying to roll out different styles for different personalities," Dani Styles said. "Mine have a lot of animal prints on them so I love that. They fit a lot of personalities, and a lot of brands don't do that."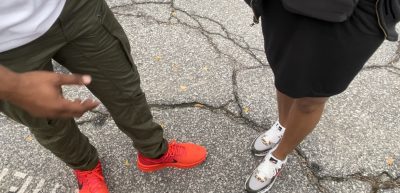 "I love the style," Erdich Evans said. "It's one of those shoes where in the style you can see it. The different colors show everybody's vibe."
One guest at the event had a nostalgic moment, taking it back to when he had his first pair of Air Maxes.
"In 1985, when I was at Morehouse College, I got my first pair of Air Maxes," Michael Irvin said. "These are one of the dopest shoes that you can wear. Dressed up, dressed down, you can pair them with anything."
Rich Williams from Detroit and Jerrell Royal from San Diego love the comfortable feeling of the shoe.
"I can put them s—- on, no inserts, no socks, and wear them however I want to," Williams said. "I can walk 100 blocks in these, and they're just comfortable. That's the main thing for me."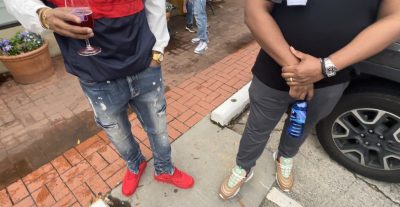 "They go with everything, they're easy to work with, and they flow with a lot of your outfits," Royal said. "You can wear them with shorts, you can dress them up, dress them downwind make them work."
DahRah Prince didn't have much to say about the comfortable feel but said that these shoes have a lot to do with today's culture.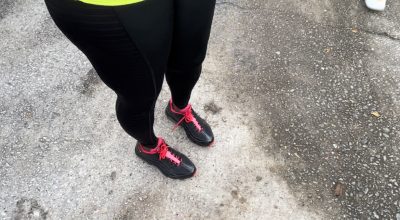 "What I love about Air Maxes are the various color coordinations that you can make, and even though they're not great running shoes, they are fantastic for our culture," Prince said. "As you go out to more events, sneakers have become the thing of us as African Americans."