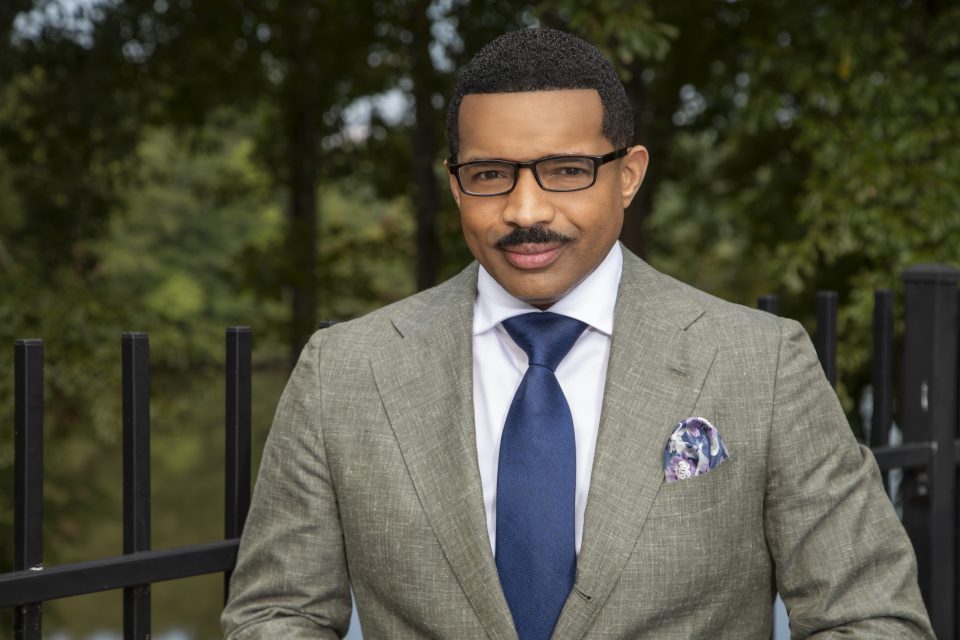 ATLANTA — National opinion television news anchor, award-winning talk radio personality, university professor, policy expert, entrepreneur, and social scientist, Rashad Richey has been blazing the trail as one of America's most influential academic scholars, thought leaders, and broadcasters. As if his schedule wasn't full enough, the admissions committee at the Harvard Law Executive Education school announced they have accepted Richey, 41, into their highly regarded International Finance: Policy, Regulation, and Transactions program. This program is facilitated by professor Hal S. Scott. Generally, the program accepts senior policymakers and experienced attorneys who are leaders at major international firms, but given  Richey's noted educational and professional background, the committee granted acceptance.
According to Harvard Law School, this specialty program provides an in-depth understanding of how global financial systems operate. The 'International Finance: Policy, Regulation, and Transactions' program delivers a rigorous overview of fundamental and complex emerging policy issues for the global financial system that will be needed by financial professionals, lawyers, and policymakers who wish to advance in their careers. Participants will receive a framework for international policies that will shape financial systems of the 21st century. Key subjects are taught, including international banking regulation, securities regulation, derivatives markets, and fintech in the context of Chinese, Japanese, European, and U.S. markets.
The curriculum will consist of scholars and executive leaders who are considered among the most influential in the world, including Jay Clayton – Former Chair of the Securities and Exchange Commission, now Lead Independent Director of Apollo's Board of Director, Randy Quarles – Vice Chair for Supervision, Federal Reserve Bank, and even Fang Xinghai – Vice Chairman of China Securities Regulatory Commission.
Richey, who is currently completing his Juris Doctor (law degree) at the Birmingham School of Law, has provided lecture series at some of America's top universities, including the University of Michigan, Mercer University, Reinhardt University, Clark Atlanta University, Morehouse School of Medicine, Morris Brown College, and other notable institutions. He holds several advanced degrees, including completing doctoral research studies in federal policy reform from Clark Atlanta University, an additional research-based Ph.D. in international intersectionality contextualized through policy and religion from the Business University of Costa Rica, an MBA from Beulah Heights University, Master of Science in Applied Physics and Quantum Mechanics from UNEM University and completed studies in Executive Leadership through Cornell University's eCornell program to name a few.
After passing the bar, Richey plans to engage in doctoral research again, this time in quantum physics. He is currently credited with developing two of the newest theories in the science of quantum physics, Quantum Neuro-Mechanics (QNM), and the Quantum Phantasmagoria Effect (QPE), which are detailed in his master thesis.
While Richey's success traverses across multiple industries, this award-winning TV broadcaster, talk radio personality, and podcaster also has successful shows on SiriusXM Urban View – "Dr. Rashad Richey Review," News & Talk 1380-WAOK/V-103 (HD3) -"The Rashad Richey Morning Show", and is the insightful television anchor for "Indisputable with Dr. Rashad Richey" on the TYT Network, which is ranked the fastest growing television news show in America. He currently has over 1.7 million combined subscribers through his corresponding YouTube and Facebook Watch platforms, and as of today, over one million downloads for 'Indisputable' the podcast, which makes Richey's podcast programming among the top 5% in America and is distributed on virtually all platforms, including Apple, Audible, Spotify, iHeart, and others.
This professor, broadcaster, policy expert, and business executive is also the founder of The Rashad Richey Foundation Inc., an organization dedicated to mentoring gang-affected and gang-affiliated youth and president of rolling out, a national multimedia company and the largest free-print urban publication in America.