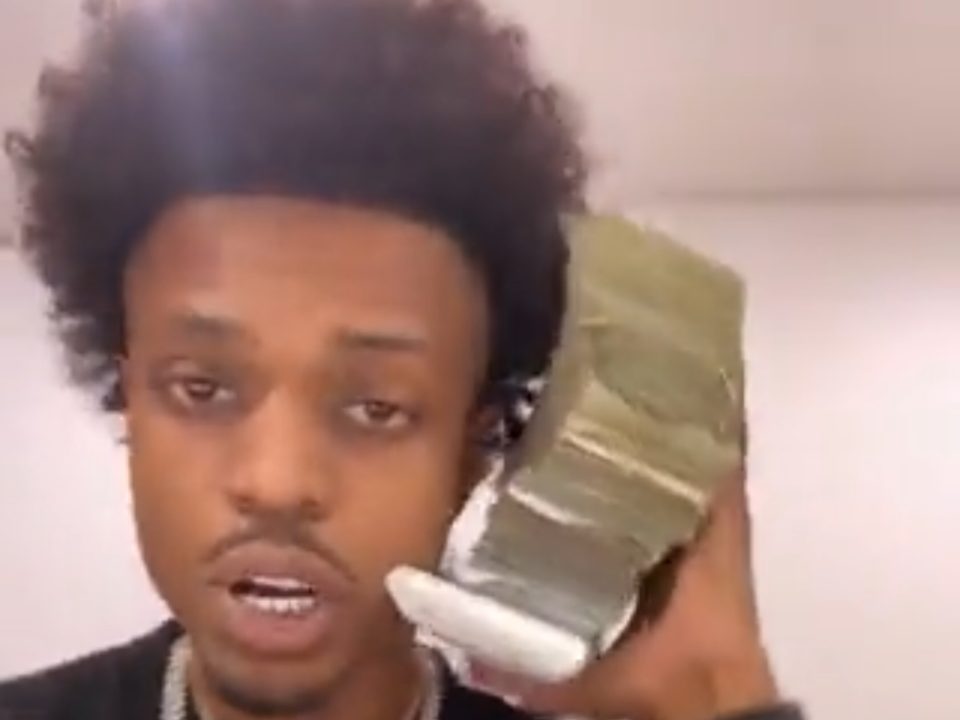 One rapper was allegedly shot and killed in Houston hours after he bragged about killing someone else. "Click2Houston" reported "a rapper in his mid-20s" was shot and killed in the city on March 30. Online users put two and two together and discovered the "rapper" referenced was BTB Savage, who hasn't posted on his social media pages since the reported fatal interaction.
Savage, who's from Cleveland, Ohio, recently went on Vlad TV to tell the full story of how he killed a man who tried to rob him. In the clip that's nearly 32 minutes, Savage explains to Vlad how he did a sketchy home recording session to get some money for a feature. A man in the crew who was a part of the fake recording session tried to rob him and allegedly threatened to shoot and kill his girlfriend, his son and him.
Savage said while he and the man were wrestling, he told his girlfriend to shoot the man in self-defense. He went to the hospital and fainted from all of the blood he lost in the attack. Savage took a picture of the scene with the man's blood still there. He posted the picture days after Vlad TV posted the interview.
The rapper said he cleaned the apartment and moved out after the invasion.
TOO MUCH MOTION🐺🐺 pic.twitter.com/yom8OcpYUj

— Btb Savage (@btb_savage) March 30, 2023
He said the situation gave him PTSD.
Savage responded to fans on Twitter who were shocked at the rapper's post of the bloodbath. His last tweet was around 5:49 p.m. CST, and the Houston police reported the rapper who was killed in a shooting on March 30 occurred around 6:10 p.m. CST. Police say the rapper was killed in a drive-by shooting.
— Btb Savage (@btb_savage) March 30, 2023
After Savage's alleged death, Benzino tweeted he wasn't going on Vlad TV anymore.
Benzino says he will never go on VladTV again after BTB Savage was shot & killed: "The culture is already killing each other at such a high rate that we don't need instigators by an outsider" pic.twitter.com/ZiFerNZnYa

— SAY CHEESE! 👄🧀 (@SaycheeseDGTL) March 31, 2023