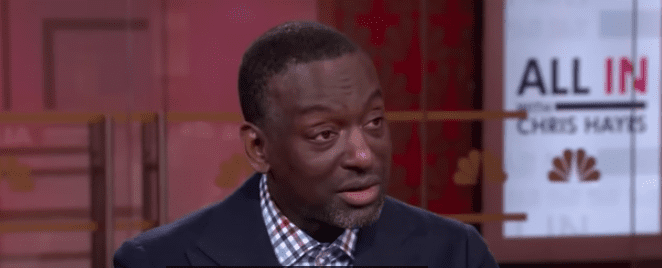 Yusef Salaam, who admits he still bears deep scars as a member of the "Exonerated 5" who were falsely accused of raping a White woman in New York," responded forcefully after Donald Trump was indicted for criminality.
"Karma," was the single-word response given by Yusef Salaam who is now running for the New York City Council seat to represent central Harlem, according to MSNBC. 
Before the trial began, Trump paid for full-page ads in four of the biggest New York newspapers demanding that the original "Central Park 5" be subjected to the death penalty. 
However, Salaam, who served seven years in prison for a crime he did not commit, was finally freed after Matias Reyes confessed to the rape of the Central Park jogger in 2002. Further vindicating the five minorities is the fact that the crime was confirmed by forensic methods that were unavailable in 1989.
Salaam said he and the four other teenagers were forcefully coerced through vicious interrogation methods into giving confessions for the crime after initially denying they had any part in it. 
Rev. Al Sharpton, who also spoke to MSNBC, said the irony is powerful and poignant.
"It's not lost on those of us who were there in 1989 that Donald Trump will likely walk into the same courthouse where the Exonerated 5 were falsely convicted for a crime they did not commit," he said in a statement that was obtained by Business Insider.
"Let's not forget that it was Donald Trump who took out full-page ads calling for these five Black and Brown young men to get the death penalty. This is the same man who's now calling for violence when he has to go through the same system. The same man will have to stand up in a courtroom and see firsthand what the criminal justice system is like."