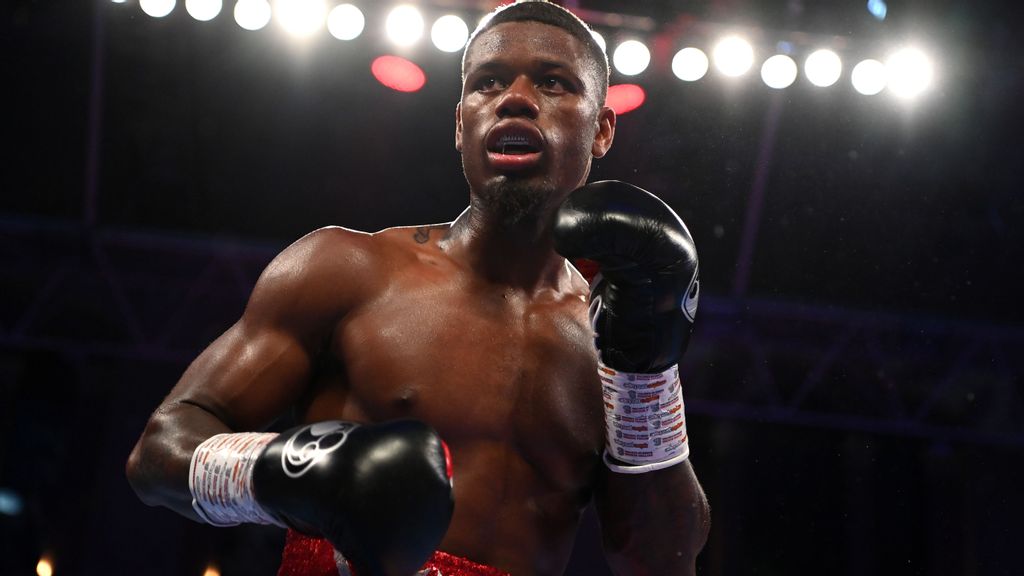 Austin "Ammo" Williams  defeated the UK's River Wilson-Bent via an 8th round stoppage in London's Docklands. As the opening of a televised bout on the undercard of a heavyweight title fight between former two-time heavyweight champion Anthony Joshua and Jermain Franklin. 
Williams a 26-year-old fighter from Milwaukee, Wisconsin who spent many of his formative years in Houston, Texas left nothing to chance on Saturday night.
Aggressively headhunting from the opening round he broke down River Wilson-Bent who was no matched for William's skilled aggressive. Wilson-Bent was down in the 7th round and spit out his mouthpiece to buy more time. In the 8th as he took more damage from the relentless Williams, his corner threw in the towel. 
. 
 In that marquee match-up of the evening Britian's Anthony Joshua earned a 12-round unanimous victory on the judge's scorecards. The card was broadcast on the streaming service DAZN. Williams considers himself a fan of Anthony Joshua who is one of the most popular boxer's across the United Kingdom and the Commonwealth. The two are both late comers to the sport. Joshua, the two-time heavyweight champion began his boxing career at 18. Williams began his at 19.
Williams rose to prominence in Houston and soon caught the eye of another boxer who was a Houston transplant. Regis Prograis, the current World Boxing Council super lightweight champion, spared with Williams early in his career. Prograis was left impressed by the fighter eight years his junior. Williams had fought once before at the O2 Arena before Saturday night— on the undercard of the junior welterweight world title unification fight between Regis Prograis and Scotland's Josh Taylor.
Williams was in Canada in training with Cameroonian-French super middleweight boxer Christian M'bili when he agreed to the fight in London on short notice. His fight with Wilson-Bent was his third fight in the United Kingdom.
"They offered the fight and I was ready it would have been great to co-promote me and Felix Cash's future bout. It's good for me not to sit around until June," he said.
Williams had initially been set to come to London as a commentator for the evening's action and has done so in the past.
UK middleweight champion Felix Cash was also supposed to appear on the bill this weekend. However, Cash canceled his appearance and thus greatly reducing the prospect of a fight between Cash and Williams in the near future. Williams dismissed the idea of a match-up between the two would happen anytime soon even though the fight has been teased to fans since mid-2022. Cash appears to be focusing on a European title competition this year.
"I don't see that fight in the landscape, it's time to move forward from that he was supposed to fight me in early 2023 he decided to turn away from that, he pushed… he blew up a lot of things so it's no longer in my benefit to even speak of him."
Williams is ranked in the top twenty fighters in the world by multiple boxing-sanctioning organizations and is the third-highest-ranked middleweight in the world by the World Boxing Association.
With the win Ammo improved to 14 wins and zero losses and clearly has plenty more left in the clip.
Recommended from our partners
The post Rising American Boxer "Ammo" Williams Victorious In Key UK Fight appeared first on Zenger News.