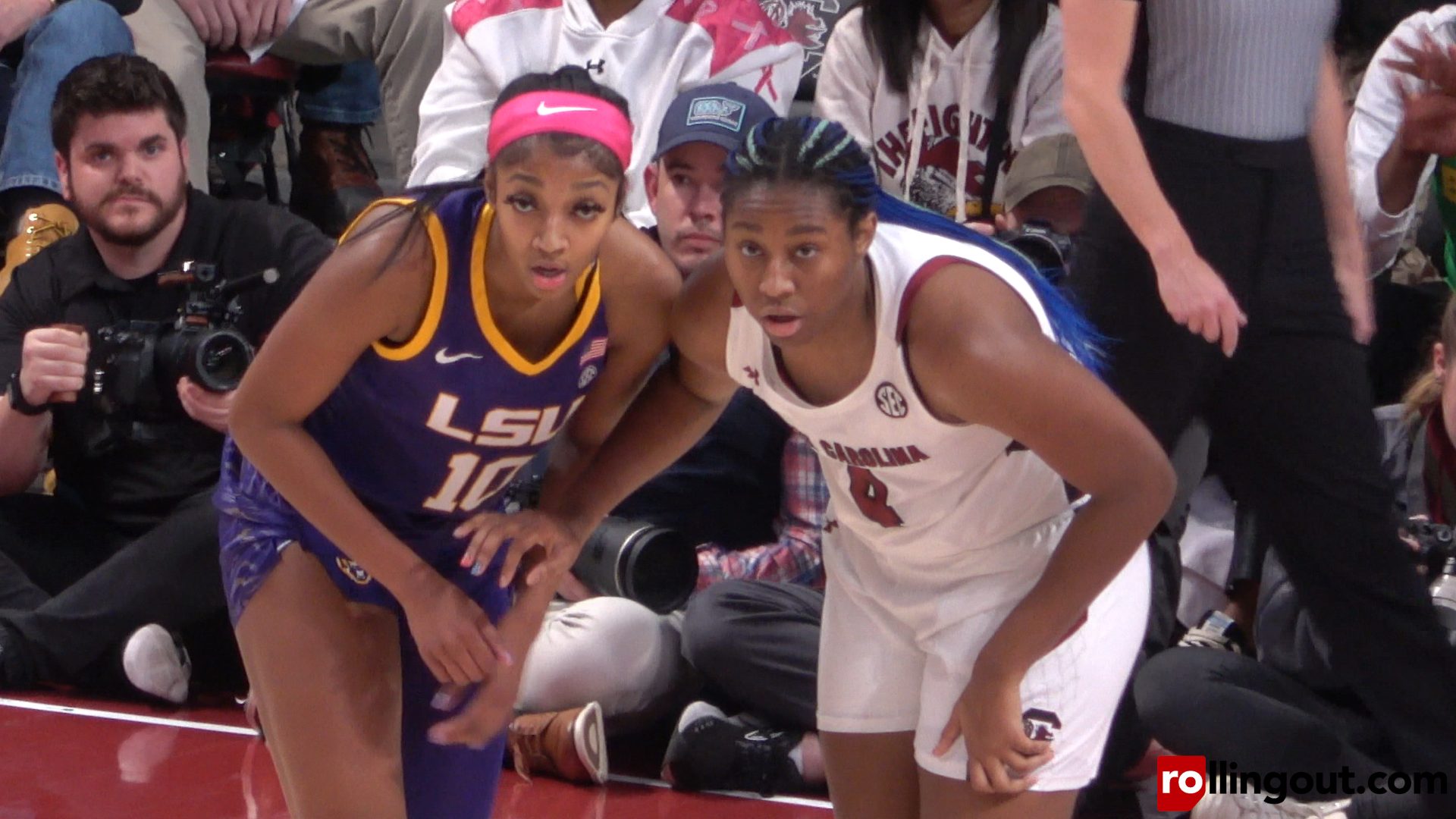 The wins keep coming for Angel Reese. The LSU forward and media's newest darling witnessed her cousin, Jordan Hawkins, win the men's national championship for the UConn Huskies on April 3, one day after Reese won the women's basketball title for the Tigers.
"Cookout this year bout to go uppp," Reese tweeted after Hawkins secured the title in Uonn's 76-59 win over San Diego State.
cookout this year bout to go uppp😭 https://t.co/R6F2625O4B

— Angel Reese (@Reese10Angel) April 4, 2023
Going into the Final 4, Reese left a message for Hawkins.
"I just want to wish you good luck in the tournament," Reese said. "I'm super happy for you, super excited for you. This is the only weekend I'm cheering for the Huskies, but good luck. Go get that natty. Do it for the DMV. We're family first. Love you, cuz, go get that."
Hawkins then responded.
"Me and Angel go way back," Hawkins said. "Since we were young. I remember when we were at the park, she was cooking me. To see now we're in the Final 4 is amazing. I love her to death, love her family to death.
"She's got to win it for us, man. She's got to win it for Maryland, win it for the DMV. Love you, cuz, appreciate you."
Jordan Hawkins and Angel Reese are cousins who grew up together, and now both will be repping the DMV in the Final Four ❤️#MarchMadness pic.twitter.com/0eqNnLgOt3

— NCAA March Madness (@MarchMadnessMBB) March 31, 2023