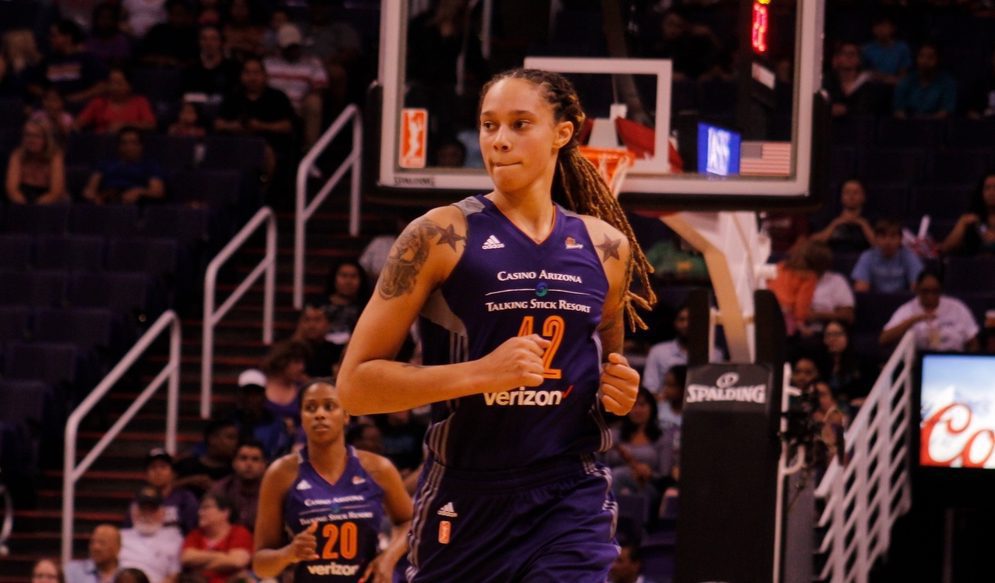 Brittney Griner is free, back in America and preparing for the upcoming WNBA season, but she maintains a new ultimate purpose in life. Griner went from legendary women's basketball player to one of the more famous figures in America after being locked up in Russian jails and prisons for nine months in 2022 after having a vape cartridge found on her person at the airport. Griner's initial arrest came around the time tension between American-ally Ukraine and Russia began to rise.
Now, Griner is speaking up for another American behind bars in foreign soil.
"Our hearts are filled with great concern for Evan Gershkovich and his family since Evan's detainment in Russia," Cherelle Griner, Brittney's wife, posted in a joint statement on Instagram. "We must do everything in our power to bring him and all Americans home."
https://www.instagram.com/p/Cqg8PA_u2RK/?utm_source=ig_embed&ig_rid=4c425083-52f3-490e-9d8a-6a8f9eafa154
Russia is accusing Gershkovich, a 31-year-old journalist from The Wall Street Journal, of using his job title as a cover up for being a spy in country, ESPN reported. His newspaper has denied the claim.
Gershkovich has been in Russia for five and a half years covering the country, according to his outlet. The Biden Administration called for his release on March 30.
"The targeting of American citizens by the Russian government is unacceptable," U.S. Press Secretary Karine Jean-Pierre said. "We condemn the detention of Mr. Gershkovich in the strongest terms.
"We also condemn the Russian government's continued targeting and repression of journalists and freedom of the press."
Jean-Pierre also reiterated to Americans to avoid traveling to Russia. Griner's statement emphasized the importance of fighting for the release of Gershkovich.
"Every American who is taken is ours to fight for and every American returned is a win for us all," Griner's statement read.
Griner officially returns to the court in a 11 p.m. ET. matchup against the Los Angeles Sparks on May 19 at Crypto.com Arena.