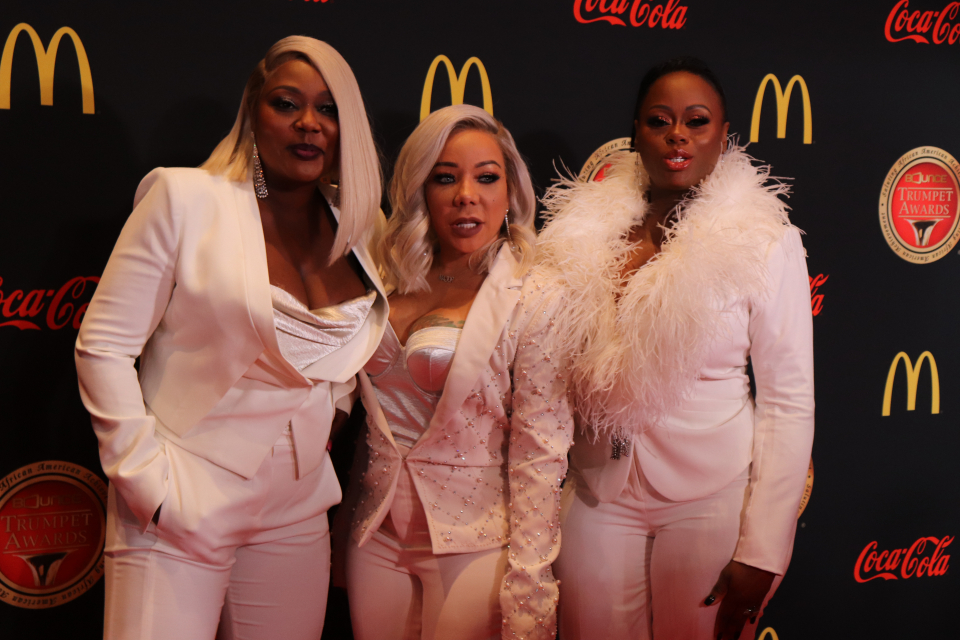 Before LaTocha Scott can disentangle herself from the alleged stolen royalty checks debacle with her sister Tamika, the singer finds herself embroiled in yet another tawdry tale.
On the latest episode of the reality TV show, "SWV & Xscape: The Queens of R&B," members of the group – Kandi Burruss, Tamika Scott and Tiny Harris – confront LaTocha Scott over her husband's alleged shady business dealings at their expense.
The other three members accuse LaTocha Scott's husband, Rocky Bivens, of arranging to receive kickbacks from a promoter on a show. Moreover, the women have a stack of receipts from the promoter's cellphone to allegedly prove it.
"One of the promoters we work with a lot dropped a bomb on us, OK? With receipts! And you know I love a receipt!" Burruss said in the confessional portion of the show. 
"There's a lot of stuff we found out that's just not right. Your husband, he's been dealing with a promoter. He's been getting a kickback," Tamika Scott explained to her sister. 
https://www.instagram.com/reel/CqjhsLoD3pw/?utm_source=ig_embed&utm_campaign=loading
As the clip shows, LaTocha Scott took umbrage at the initial accusation, telling the three other members of Xscape: "Ain't nobody been getting no kickbacks from promoters."
That is until sister Tamika Scott pulled out a folder of receipts.  "We're about to have a business meeting," she said with a touch of arrogance at getting checkmate over her sister. 
The proximity in time, between the accusations of LaTocha Scott allegedly stealing $30K from her sister, and her husband supposedly skimming off the top has fans really looking twisted at the married couple.
And this further convinced me that Rocky and LaTocha took Tamika's money #TheQueensOfRB #QueensOfRB

— Will Smith Slapped Me (@AshleyShyMiller) April 3, 2023
Tamika Scott was not playing with Latocha and Rocky! She grabbed that thick blue folder with the quickness and was like…….💀 ☠️ #TheQueensofRB #xscape pic.twitter.com/EnYvQaafN8

— 🅚🅔🅝🅨🅐 🅜🅞🅞🅡🅔 🅢🅣🅐🅝 (@GossipInformer) April 3, 2023