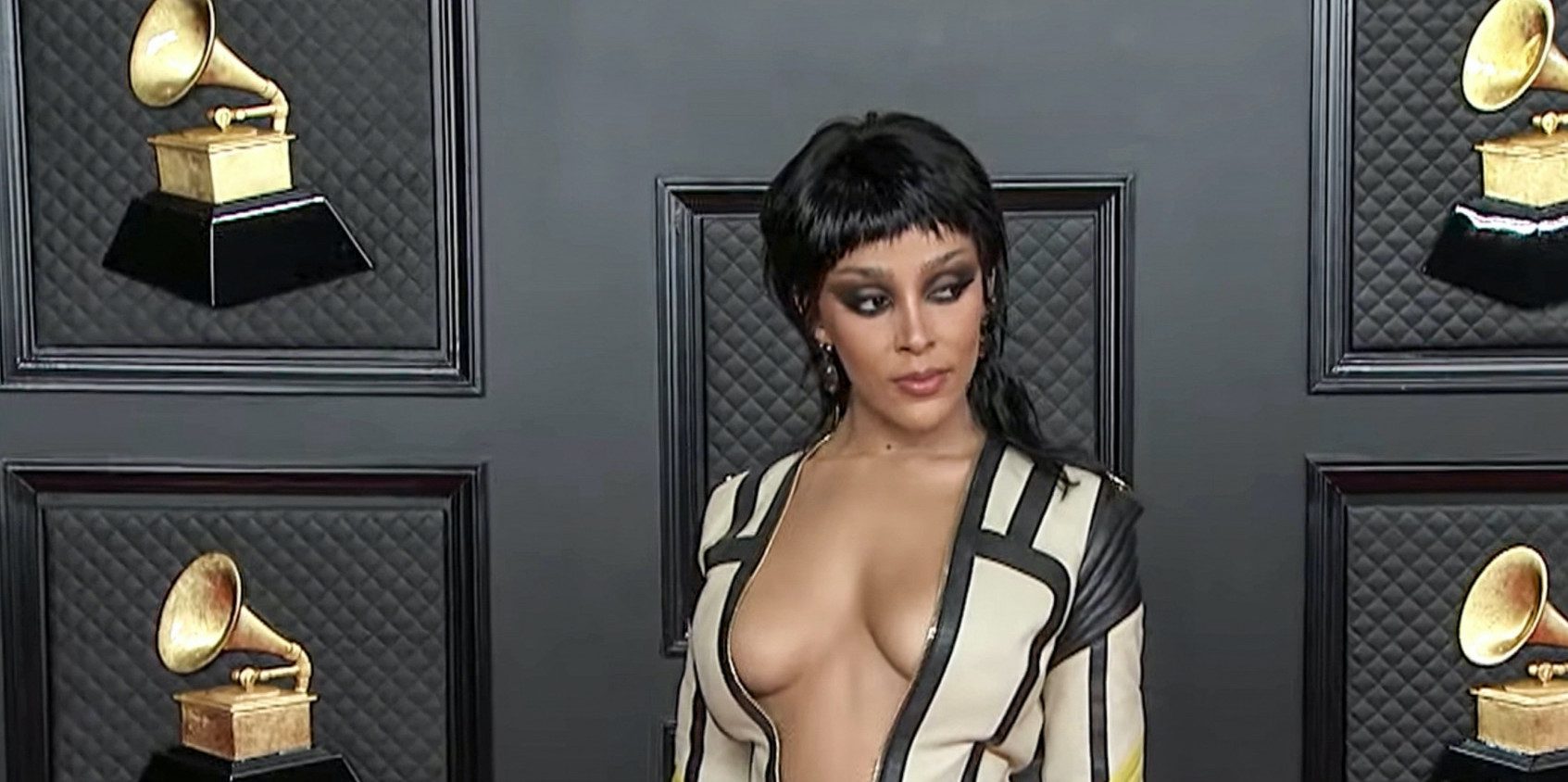 Doja Cat made the admission in a series of posts on Twitter in which she told her followers she's eyeing a musical change for her upcoming fourth album and plans to focus her efforts on rap in the future even though she admits many of her spoken word verses are "corny." She wrote: "No more pop …  Pop isn't exciting to me anymore. I don't wanna make it."
The singer added: "I also agree with everyone who said the majority of my rap verses are mid and corny. I know they are. I wasn't trying to prove anything I just enjoy making music but I'm getting tired of hearing y'all say that I can't so I will …
Doja Cat went on to tease her followers by joking about her new album — believed to be titled Hellmouth — in a post :"It's gonna be a french conceptual experimental country/bohemian fusion with the essence of blue-grass."
Doja Cat went on to joke she's done with music all together before adding that she was only playing about, tweeting: "Ima finish this album y'all don't worry."
The singer previously announced she was planning to call her fourth record Hellmouth and reports suggested it had been slated for a 2023 release.
Late last year, Doja Cat hinted the album will feature a change of direction as she was excited about being able to rap on 'Vegas' the song she contributed to the 'Elvis' movie soundtrack.
Speaking to Variety, she explained: "I went in and I was like: 'Finally, I get to rap again.' A lot of people discredit me, so it's nice to just put another one in the f—— bucket for a great rap song."
Doja Cat added of her musical ambitions: "I want to explore punk. But not pop-punk. I feel like we have enough pop-punk artists right now. And if there needs to be more, then let there be more, but I don't think I'm the one to do it.
"I want to explore more of a raw, unfiltered, hardcore punk sort of thing. It's just something that I'm doing for my own personal fun – getting some drummers and guitarists together. And I don't even know if that's gonna make it out there."