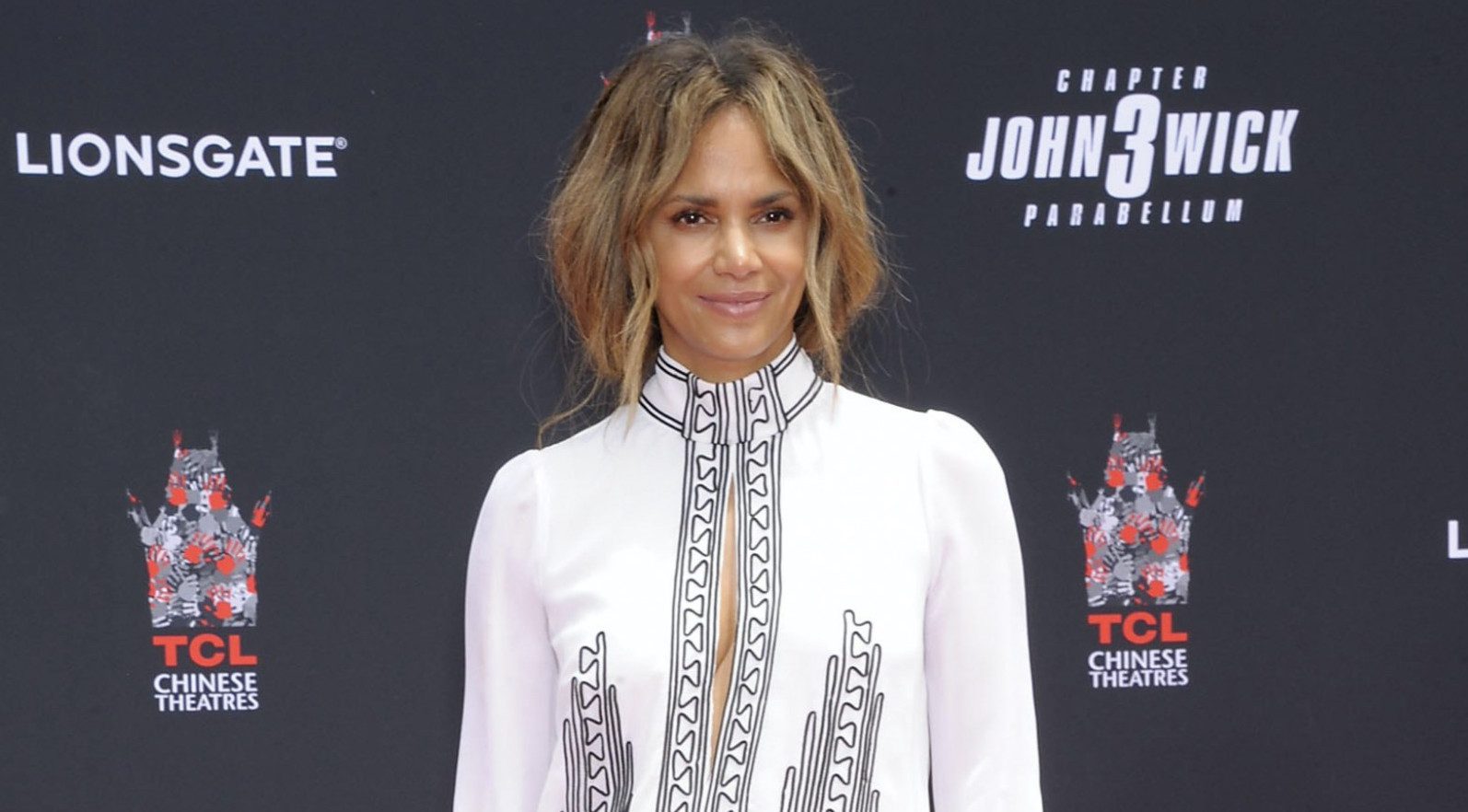 Halle Berry is a national treasure in the eyes of many Americans, particularly urbanites.
As such, many are fiercely protective of the Oscar-winning actress when folks come for her without provocation. One man did after the 56-year-old beauty posted a titillatingly nude photo of herself as she basked in the morning sun on the balcony of her home in Malibu, California. 
In the photo in question, Berry is imbibing a glass of wine on her balcony, and her naked body is strategically camouflaged, with one arm across her bosom and the patio's iron railing and a plant obscuring her unmentionables. 
Berry's brown locks are cascading past her shoulders and she closes her eyes to the sun, the paragon of serenity.
"I do what I wanna do. 💋Happy Saturday," she told her eight million followers.
The Cleveland-born beauty has been posting more risqué photos of herself of late, evidenced by her recent sharing of a couple of photos of herself as she emerged from the shower. Once again, she artfully covers her nudity with her arms and the countertop.
A few fans took exception to Berry flashing her naked body and tried to shame her as a grandmotherly figure who should comport herself according to her age.
ew. imagine hating on Halle Berry. someone whose done everything she wanted and wants to be free at her age now? your weird, this did not eat like you thought it would.

— THUGGA (@THUGGABEY) April 10, 2023
A battalion of Berry faithful were not about to let that snide comment slide and hammered the poor man into oblivion.
Imagine wearing a willy wonka suit and thinking u can talk about queen halle berry? https://t.co/hjldKejwZr

— pfire☔Baby I Could Never Steal You From Another (@firefire100) April 10, 2023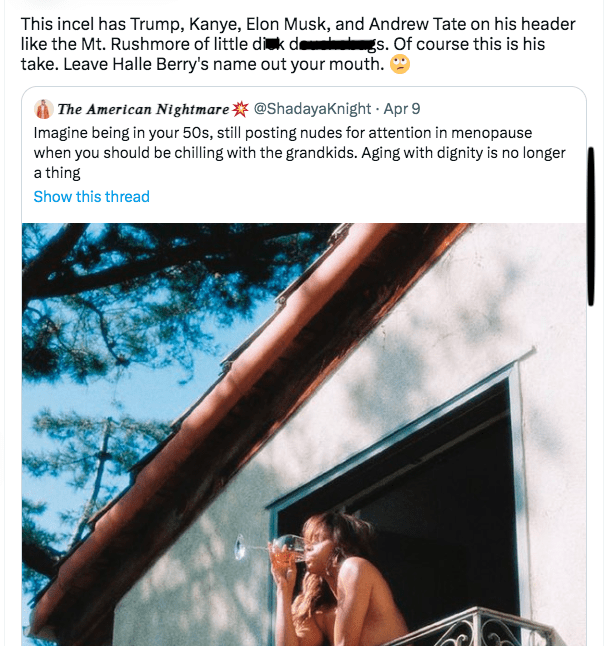 Halle Berry is one of the few unproblematic celebrities on this application. You gotta be a real dweeb to rile her up.

— 🐶WOOF CLITZER🐶 (@ESPNFrankie) April 10, 2023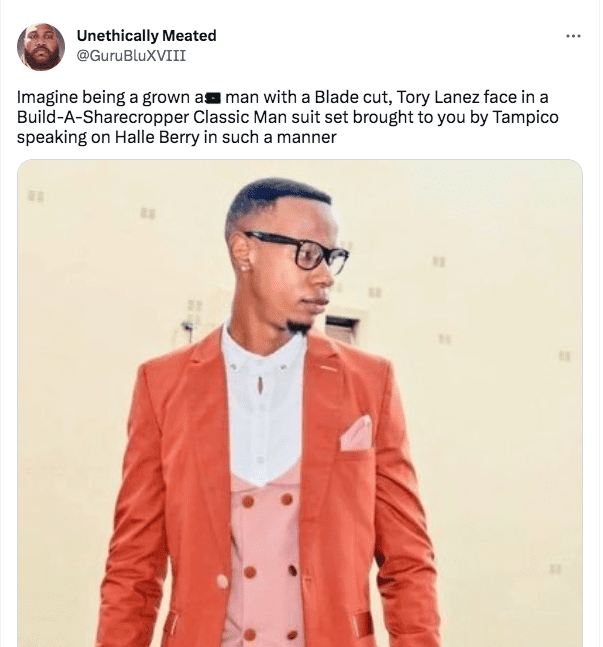 Grown men on the timeline judging Halle Berry for posting an unrevealing naked picture of herself? Y'all new dudes are different.

Mind you, this is Halle Berry in 2023 😍: pic.twitter.com/eM52mTcKMB

— GOWIE (@DaKidGowie) April 10, 2023
Never thought i'd see the day a man tries to tell halle berry to keep her clothes on. https://t.co/w4s7uvo3jb

— kwets (@kwets11) April 10, 2023
Sir, who gives AF what a 50 year old woman who is as fine as Halle Berry or even the rest of us who aren't as fine does?

If you have a problem with her nudity. You could block her. Sharing it around Twitter, isn't very convincing that it bothers you. https://t.co/BVNOFE23Jc

— GG (@GGforthepeople) April 10, 2023