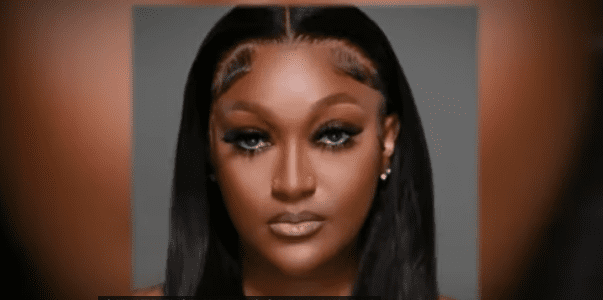 After a grueling and anxious six-month wait for justice for the family of Shanquella Robinson, the U.S. Department of Justice announced on Wednesday, April 12, 2023, they will not press any charges despite her death occurring under suspicious circumstances.
The family attorney for the Robinson family, Sue-Ann Robinson (no relation to the family), expressed the family was "disappointed but not deterred" from seeking justice for Robinson who died mysteriously at a vacation resort in Mexico. 
The announcement by the DOJ incited outrage since there will no one will be held liable for the very conspicuous way Robinson of Charlotte, North Carolina, met her sudden demise, despite the fact that:
The copy of Robinson's death certificate, obtained by CNN affiliate WBTV, said Robinson's death was caused by "severe spinal cord injury and atlas luxation." Translation: the uppermost neck vertebrae was made unstable.
The death certificate also stated that the "accidental or violent."
Mexican prosecutors told the media that they were investigating Robinson's passing as a femicide. Femicide is defined as "intentional murder of women because they are women."

 

There is a videotape that leaked online showing Robinson seemingly being beaten by at least one other person, although there is not incontrovertible proof of whether that person inflicted the fatal injuries. However, Robsinson's father told CNN he saw the video in which she was thrown to the floor and beaten on the head.
The U.S. Attorneys' Offices for the Middle and Western Districts of North Carolina said in a release that the FBI underwent "a detailed and thorough investigation of the evidence," the statement reads according to CNN. 
The release goes on to say that "based on the results of the autopsy and after a careful deliberation and review of the investigative materials by both U.S. Attorneys' Offices, federal prosecutors informed Ms. Robinson's family today that the available evidence does not support a federal prosecution."
Federal officials added as consolation to the public that the DOJ does not normally discuss ongoing investigation, but did so this time due to overwhelming public and media interest and concern surrounding the case.
"It is important to reassure the public that experienced federal agents and seasoned prosecutors extensively reviewed the available evidence and have concluded that federal charges cannot be pursued," the statement read.
Listen to the full report below.