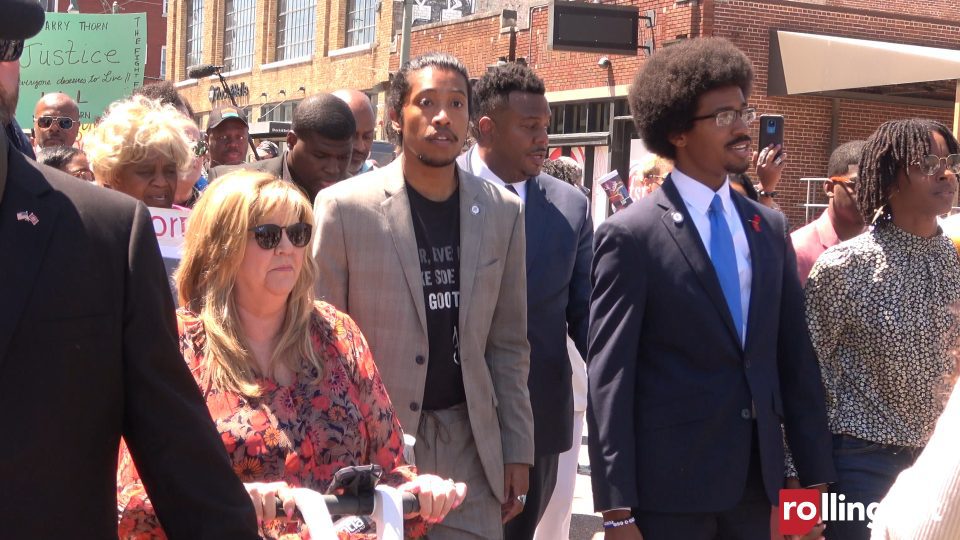 Rep. Justin Pearson is on his way back to the Tennessee state House.
The Tennessee state representative led a march from the National Civil Rights Museum to the Shelby County County Board of Commissioners office in Memphis, Tennessee, to reinstate him on April 12. The Shelby County Board of Commissioners voted unanimously 7-0 to reinstate Pearson.
Rep. Pearson @Justinjpearson unanimously voted back into Tennessee state legislation. @RollingOut pic.twitter.com/jAyqmWOOZA

— Rashad Milligan (@RashadMilligan) April 12, 2023
"The people's verdict has come back!" Pearson said in a fiery speech outside the Board of Commissioners' office. "Guilty of racism … guilty, guilty, guilty! We're [going to] build this movement. You and you and you. We're going to build this movement. There's a different vision for Tennessee, there's a different vision for the South."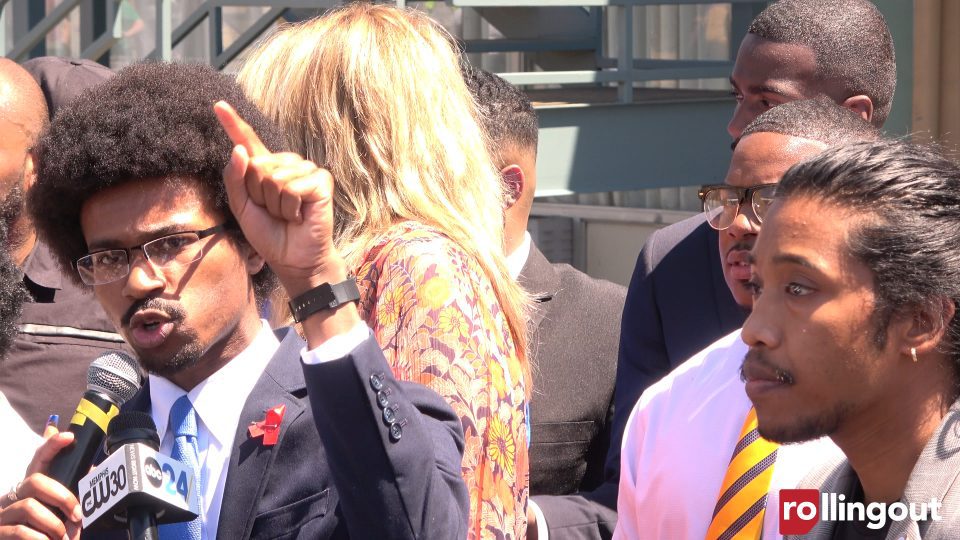 Pearson and fellow Tennessee Rep. Justin Jones were both expelled from the legislature after their participating in a protest from the House floor about the legislature's failure to pass stricter gun control laws. Pearson appeared on "The Breakfast Club" and explained he would be ignored whenever he requested to speak during sessions, so he took manners into his own hands and began every statement by saying the lawmakers have to do something about gun control. Pearson also pointed out how there were hundreds of protesters outside the capital building demanding stricter gun laws in the state after a Nashville Christian school shooting that left six people, three adults and three 9-year-olds dead.
"Today, as we mourn with the families of those lost in Nashville and Louisville to gun violence, we won't be silent," Pearson's Twitter account posted on April 12.
Louisville was also referenced because there was a mass shooting in the city at a bank that left six people dead and seven people injured on April 10.
Pearson, Jones and Rep. Gloria Johnson all participated in the protests and stood with enraged citizens. Jones and Pearson were expelled from their positions, while Johnson, a White woman, survived the vote to oust her. Earlier this week, Jones was reinstated to his seat.