Will Packer has the Midas touch when it comes to storytelling. From romantic comedies to dramas, to poignant biopics and now musical comedies, Will Packer Productions, continues to create golden cinematic moments that remain culturally relevant regardless of the platform on which they are distributed. His latest project, Praise This meshes gospel inspiration with raw comedy and a star-studded cast presenting a timely message of redemption and hope.
"Releasing this movie during the Easter holiday was not by accident. People are in need of positivity now more than ever. We wanted to connect with everyone, not just the church or the faith-based, community but the culture at large. We made this movie to deliver a message of hope for people everywhere [who] may have lost their way or are looking for answers and need inspiration and may not look to traditional church. It's not that we don't want 'church folk' because we want them too, but the overall message is church is where the heart is," Packer explains.
The superstar cast is packed with familiar faces including rapper Quavo, gospel artists Jekalyn Carr and Koryn Hawthorne along with comedians Kountry Wayne and Druski, with rising music star Chlöe Bailey heading the talented ensemble. For Bailey, starring in the lead role is a full circle experience because 20 years ago — as a toddler — she starred as the baby version of Beyoncé in another gospel comedy, The Fighting Temptations. The irony isn't lost on Bailey as she is excited about delivering a similar message to her generation even if fans don't remember the 4-year-old version of her in that film.
Praise This has received great reviews from critics and is poised for streaming success. However, Packer a movie and television powerhouse, insists he doesn't take his success for granted.
"I'm grateful for the audience that supports me. I am not so vain … or naive to think that my success thus far has been about me. I believe our success is because we're intentional about making content that connects with different audiences. [All in] all, the audience has supported me either way. Hollywood is ultimately a reactive ministry, not a proactive one. The industry follows what's hot and gives people what they think they want because ultimately that runs the boxes economically. So, for me, having the level of support from the audiences through the years that I made my movies, made a difference in my success and I'm grateful for it," he says.
If the measure of a mogul is determined by how he handles adversity, Packer has earned the title of heavyweight. After being tapped to produce the 2022 Academy Awards, Packer and his team, along with the rest of the world, were surprised by one of the greatest television calamities in history delivered by Will Smith. Although the incident overshadowed a historic night for Packer, he isn't resentful of the outcome at the hands of one of Hollywood's brightest stars.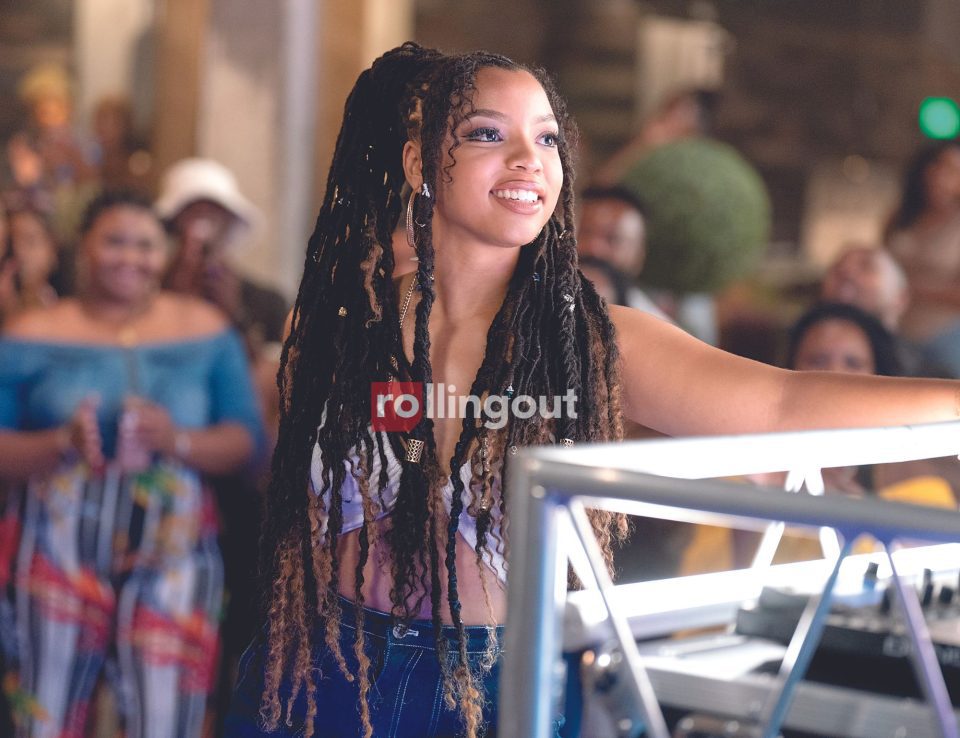 " 'Resentment' is not the word that I'd use. I would say it was unfortunate, [but] in the environment in which we led, I feel that [it didn't] completely overshadow so many other amazing aspects of that show. We live in a world where people have short attention spans and the loudest and most provocative [voices] overshadow the thing that [we're talking] about. But at the end of the day, it's live TV and things happen. I still remain very proud of the show that we produced, because it really was the show that we wanted to make. We took risks, chances, we did things outside of the Hollywood norm, and I'm proud of that," Packer explains.
Much of Packer's genius lies in his continued ability to think big and bring the audience along with him. While he focuses on the numerous projects his company is producing, he hopes to inspire his community first, and then the rest of the world.
"Our message with this movie is simple. Remember, your faith and spirituality are something that no one can gatekeep and keep you from. I think we can all learn something from the message of faith and connect with our spirituality, whether you go to church every Sunday, or haven't been in years, this applies to you. [It's the story of] a young woman, who has lost her way and is trying to find her voice, not her singing voice, but her spiritual voice. That is the message I'm hoping people will get from this movie," Packer says.
Images by Cecile Boko