The Glitz & Girl Power Awards were nothing short of amazing. This power-packed event celebrated women for the seventh year on March 30, 2023. Some of the biggest and best names in the music, entertainment, arts, and lifestyle sectors, like Karen Civil, Ari Fletcher and Rick Ross, were under one roof to celebrate, fellowship, and honor each other.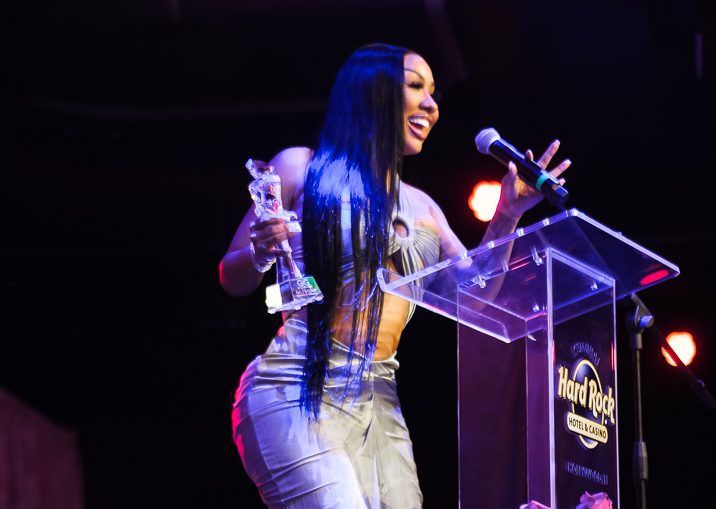 Fletcher wore a silk dress, accentuating her curves with cutouts on the top portion of the dress. She matched her look with a sleek hairstyle with a middle part, and black strappy heels. The influencer was honored for her tenacity and willpower to make her dreams a reality through social media and other ventures.
Rick Ross showed up for his sister Tawanda Roberts, who was honored for her business savvy in operating the Wing Stop franchise with her brother. He shared a heartfelt speech about how she motivated him to start a franchise business with her support. The siblings looked stunning as Ross showed up in a button-down shirt and black pants paired with his favorite designer glasses. Roberts dressed in a beautiful gold dress and an up-do hairstyle for the occasion. Zonnique Pullins illuminated the room in a fluorescent pink suit, giving sassy vibes.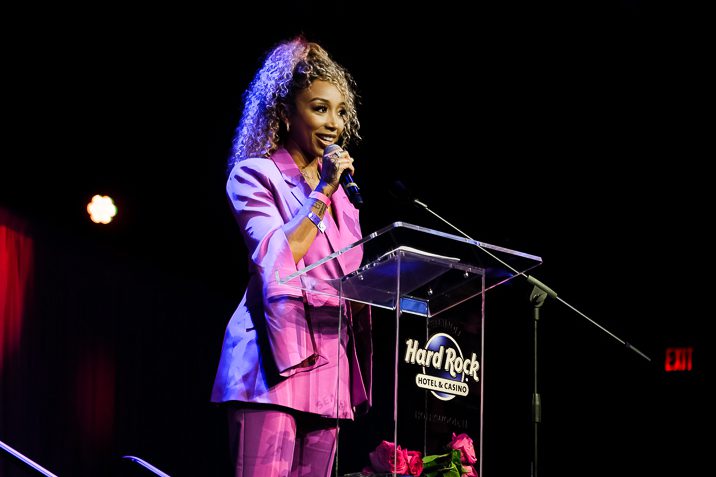 "Ladies, let's stay in our power, let's keep showcasing our power, amplifying our power and not ever letting anyone dim or dilute our power," said Kawana T. King, senior counsel for Google.
Glitz & Girl Power Awards celebrate women's achievements in all aspects of life.