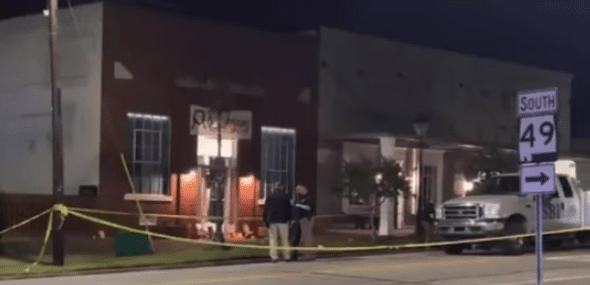 The police in Dadeville, Alabama report that at least 15 teenagers were shot and four were killed when a Sweet 16 party turned to carnage after gunfire erupted.
The Alabama Law Enforcement Agency said Sunday that they are still trying to figure out what could have precipitated the fusillade of bullet firing at a teen party in this small town about 60 miles northeast of the capital city of Montgomery. 
One station, ABC affiliate WKRN, put the total number of victims shot at 20.
One of the slain teens includes Philstavious Dowdell who was a superstar high school football player and was the brother of the birthday girl. 
"There were four lives tragically lost in this incident, and there's been a multitude of injuries," Sgt. Jeremy J. Burkett said, according to CNN. 
Keenan Cooper, who was the DJ at the party, said he did not see nor notice an altercation before gunfire erupted inside the building where the party was held. 
"It's really sad to see all the kids that were shot and the ones that are deceased," he said. "And seeing all those bodies at the front door, all those kids are probably going to be traumatized."
CNN stated that six of them have been treated and released, according to Dadeville's Lake Martin Community Hospital spokesperson Heidi Smith said. Five of the teens are in critical condition. The remaining nine were transported to other medical facilities.