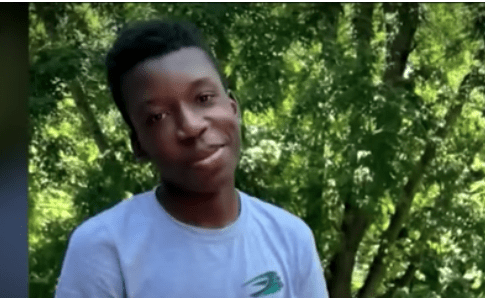 NORTH KANSAS CITY, Missouri — A White man has been indicted by the district attorney after he shot a young Black boy in the head for simply ringing the bell of the wrong address to pick up his siblings.
Prosecuting Attorney Zachary Thompson has charged Andrew Lester with first-degree assault for shooting the 16-year-old boy, Ralph Yarl, twice. It carries a penalty of life in prison if convicted. Lester was also charged with armed criminal action, which could carry up to 15 years in prison.
Yarl was sent by his mother to pick up his younger twin brothers at 115th Terrace, but he mistakenly went to 115th Street, the Kansas City Star reports. The homeowner, Lester, 85, told police that he heard the doorbell and picked up his gun. When he went to the door and saw a Black man allegedly pulling on the storm door, he thought someone was breaking in and shot the teen twice. 
No words were exchanged before Lester opened fire, hitting him once in the forehead and once in the arm.
Yarl is an honor student in high school and a Missouri All-State Band honorable mention. He miraculously survived the two gunshot wounds and has been discharged from the hospital and sent home where he is recuperating.
Prosecuting Attorney Zachary Thompson indicated at the press conference that there was a "racial component" to the shooting. However, it was not stated in the legal documents. 
"We understand how frustrating this has been but I can assure you the criminal justice system is working and will continue to work," Thompson said at a news conference, according to CBS New York.  
Vice President Kamala Harris railed on Twitter that "No child should ever live in fear of being shot for ringing the wrong doorbell." Rev. Vernon Howard, president of the Southern Christian Leadership Conference of Greater Kansas City, said the shooting of the boy was a "heinous and hate-filled crime." 
Famed attorney Benjamin Crump is representing the family of the victim, 
"We all believe that if the roles were reversed and this was a Black citizen who shot a 16-year-old for merely ringing his doorbell, they would have arrested him, and he wouldn't have slept in his bed that night," Crump said.
Listen to the full report on CBS New York.