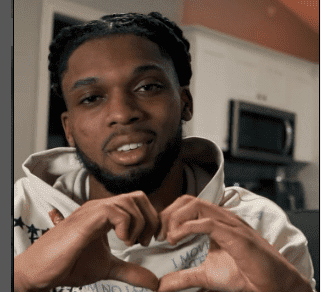 Buffalo Bills defensive back Damar Hamlin, who nearly died after suffering a cardiac arrest following a routine tackle during the game, has been cleared to return to the game he loves.
The NFL safety took an inadvertent elbow to the chest cavity after taking a Cincinnati receiver to the ground on Jan. 2. The freak and rare accident caused an electric shock to Hamlin's heart that stopped it, which is why millions of fans watched Hamlin get up from the tackle, then collapsed awkwardly to the ground. Some pundits said Hamlin was dead on the field before a first responder revived him on the field and then raced Damlin to the hospital.
After making what some described as a miraculous recovery, Hamlin is now authorized to partake in team activities, including strenuous exercises.
Bills General Manager Brandon Beane told reporters that Hamlin is in attendance today as the club begins its offseason program after being "fully cleared" by three specialists.
"They're all in agreement — it's not two to one or three to one or anything like that — they're all in lockstep of what this was and that he is cleared to resume full activities just like anyone else that was coming back from an injury," Beane said. "He's fully cleared. He's here. And he is of the mindset — he's in a great headspace — to come back and make his return."
Per GM Brandon Beane, Damar Hamlin has been cleared to resume full football activities.@HamlinIsland is in Buffalo and in a great headspace. ❤️💙 pic.twitter.com/wa2ZfGm8mX

— Buffalo Bills (@BuffaloBills) April 18, 2023
Just before the press conference, the Bills gave Hamlin a ceremonial group hug on his return to the team facilities in suburban Orchard Park, New York.
Damar Hamlin is working out with the team today in Buffalo.

Glad to have you back, 3. 🫶 pic.twitter.com/n80HheSIaG

— Buffalo Bills (@BuffaloBills) April 18, 2023
While many celebrate Hamlin, others implore the gridiron great to give up the game for the sake of his health.
We should not be celebrating.

He is getting a second chance at life

but those team OWNERS want to win games

Somebody tell #DamarHamlin

Don't

Do

it

We love you enough NOT to want you on the football field.

Be smart.

— The_Wells_Report 💙 PAR0DY Jon is a hack. (@0hGood4U) April 18, 2023
Everyone celebrating #DamarHamlin being cleared to go back to playing doesn't seem to be considering the psychological effects of medical trauma.

This concerns me because been there, done that, ended up in a year of CPT. Is anyone addressing his mental health?

— DFahnz (@DFahnz) April 18, 2023