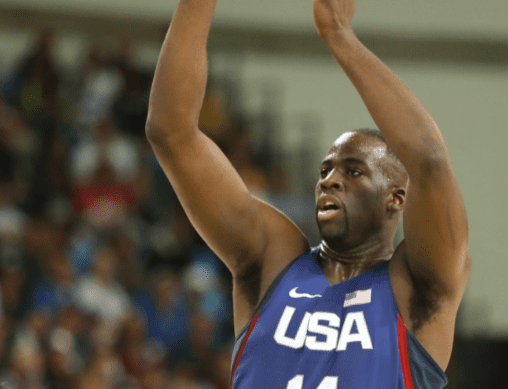 NBA bad boy Draymond Green has been suspended for game 3 of the Western Conference playoffs against the Sacramento Kings, Yahoo Sports reports. Green's banishment from the next game stems from the volatile player stomping on the chest of Domantas Sabonis' in the second half of his Golden State Warriors defeat to the Kings, 114-108. 
The following was released by the NBA. pic.twitter.com/KEnWx2qTvs

— NBA Communications (@NBAPR) April 19, 2023
Sabonis is down after Draymond stepped on him. pic.twitter.com/6MwsNLT2Pj

— Bleacher Report (@BleacherReport) April 18, 2023
The Warriors will now be without their defensive anchor, emotional leader and figurative club-bouncer type whose menacing presence protects the squad's glamorous players like Steph Curry, Klay Thompson and Jordan Poole from undue punishment from opponents. Worse, the Warriors are already down 0-2 in the best-of-seven series as the series shifts to San Francisco. Ironically, it was the NBA executive vice president Joe Dumars, a former member of the notorious Detroit Pistons' "Bad Boys" of the 1980s, who suspended Green "based in part on Green's history of unsportsmanlike acts." Game 3 is on Thursday, April 20, 2023.