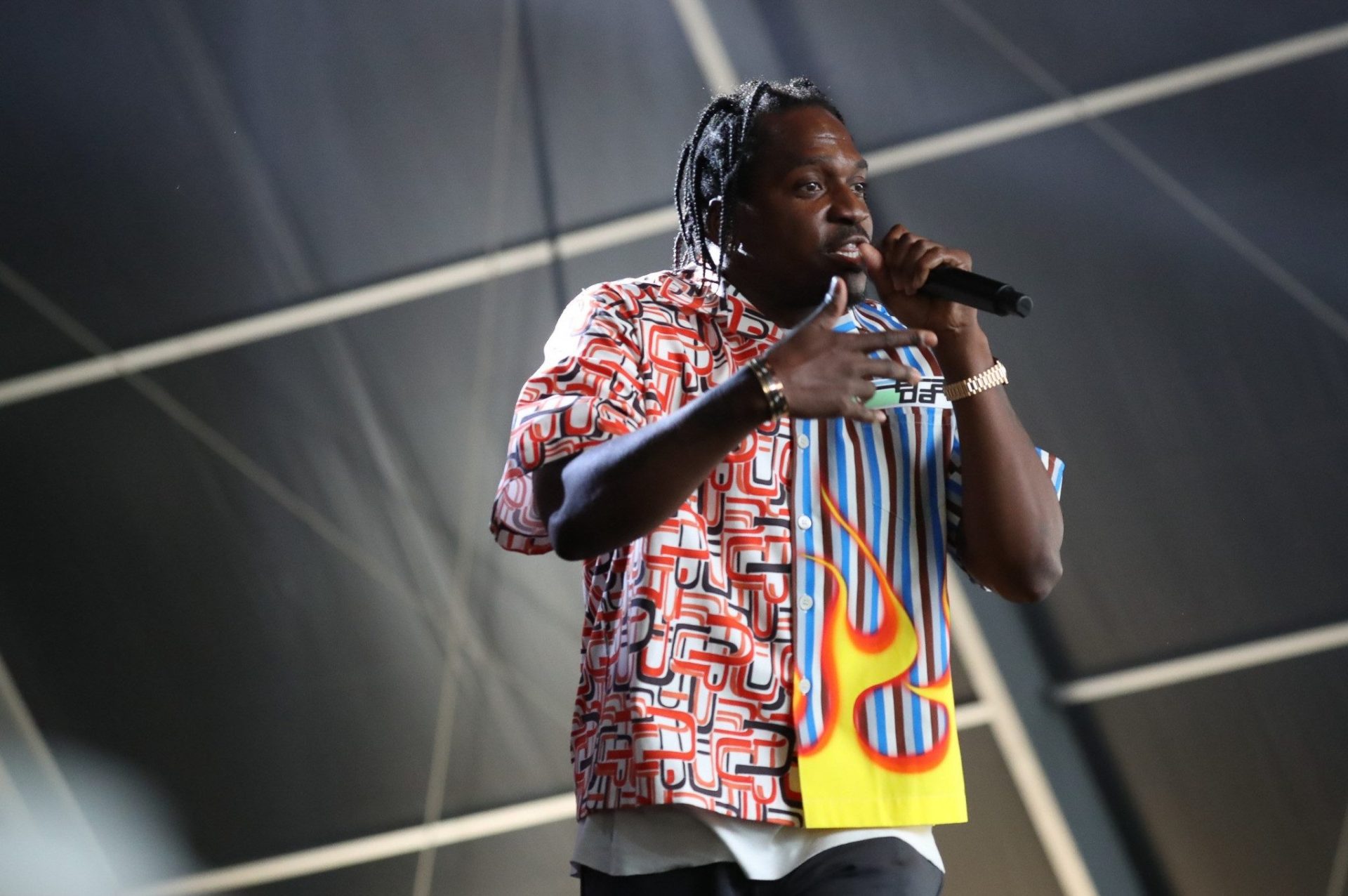 Pusha T's wife kept it real in a recent Instagram post.
During a Q&A session on her page, Virginia Williams addressed how she felt being around other rapper's wives. Williams was asked "Was it hard dating a celebrity in the beginning? How do you handle it now?"
Williams responded with a picture of her and Pusha T and said "If I'm being honest, initially the only thing hard about it was being … okay with being the oddball in the room. Not looking like a 'rapper girlfriend-wife,' I used to feel awkward amongst the woman who had a fake a– bodycon dress and cake face, but for a while now I've thought I'm way cooler."
The statement caught the attention of many readers, as a number of social media users took exception to what she said.
https://twitter.com/honeybrown_18/status/1648366142522531841?s=46&t=lfeBn-xb5VzgaV3FRop2lA
Pusha T wife being misogynistic when the real culprit is her having absolutely NO DRIP WHATSOEVER is so 😭😭

— Mayor of Drillville 🫡 (@spiceedaddy) April 18, 2023
This whole Pusha T wife situation thing is so interesting to watch. Most women are saying she's a loser and most men are saying she's right. My take – she could've worded that better. She's very pretty and seems like a natural beauty. She doesn't look like she wears makeup

— TheBossBran 🩵 (@bgmtiara) April 18, 2023
Others agreed with Williams and thought that what she said wasn't wrong.
My girl Pusha T wife aint say nothing wrong, she just said it used to make her insecure, and now she feels like she's actual cool. We act like we are in those circles and of that class and it makes me annoyed. lol.

— Nashan (Nation) (@OneNashan) April 18, 2023
pusha t wife said she love herself and they called her a loser. this is why i be saying i dont like people

— ANW imminent dough mane (@Atom_Kane_) April 18, 2023
I am team Pusha T's wife . All she said was she didn't fold & give in to the artificial Buffie the Body trend despite her being surrounded by nfn but that as a rapper's wife . She didn't bend the knee & I support that !

— 7/27 . 👑 (@EarthGirlzREazy) April 18, 2023
In a world where BBLs and other body enhancements have become popular, Williams has become comfortable in her own skin and is maybe trying to inspire other women to take the same path as her.