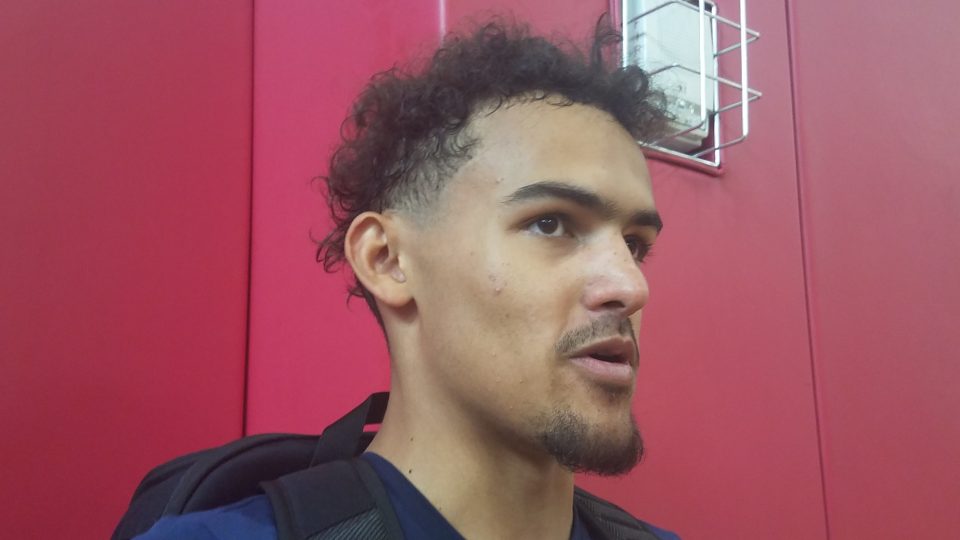 This one has got to hurt like a root canal without any novocaine.
NBA star Trae Young is one of the league's most brash and exciting young players who also revels in being the antagonist in hostile arenas. He eats hostility like candy.
Well, we'll see how well he digests this bit of information.
The Athletic conducted an anonymous poll among NBA players about who they believe is the most overrated player in the league. And guess who topped the list?
You guessed it: none other than the Atlanta Haws point guard nicknamed "Ice Trae."
It has already been reported by rolling out that players don't like Young based upon his lack of voting support for the NBA All-Star Game. This poll now corroborates the fact that the sentiment is real and widespread.
Trae Young was named the highest-overrated player in the NBA by his peers in an anonymous player poll. 😰 pic.twitter.com/K76WaXHaxK

— theScore (@theScore) April 18, 2023
The poll was part of The Athletic's questionnaire for players that included the best and worse fanbases and other frivolous fare.
But it is the Most Overrated list that may jar fans and fellow players, not only because of who topped the list, but also which high-profile players are even on it.
Damian Lillard, who got a massive nine-figure bag with the Portland Trailblazers and a collection of endorsements, is among the top 10 most overrated. And the New York Knicks' Julius Randle, a former lottery draft pick, is listed as the second-most overrated athlete in the sport. Moreover, his Knickerbockers teammate RJ Barrett was listed as seventh.
This list is lighting Young up like neon lights. No word yet on how he feels about being trashed by his hardwood contemporaries, but he cannot be pleased with the results.