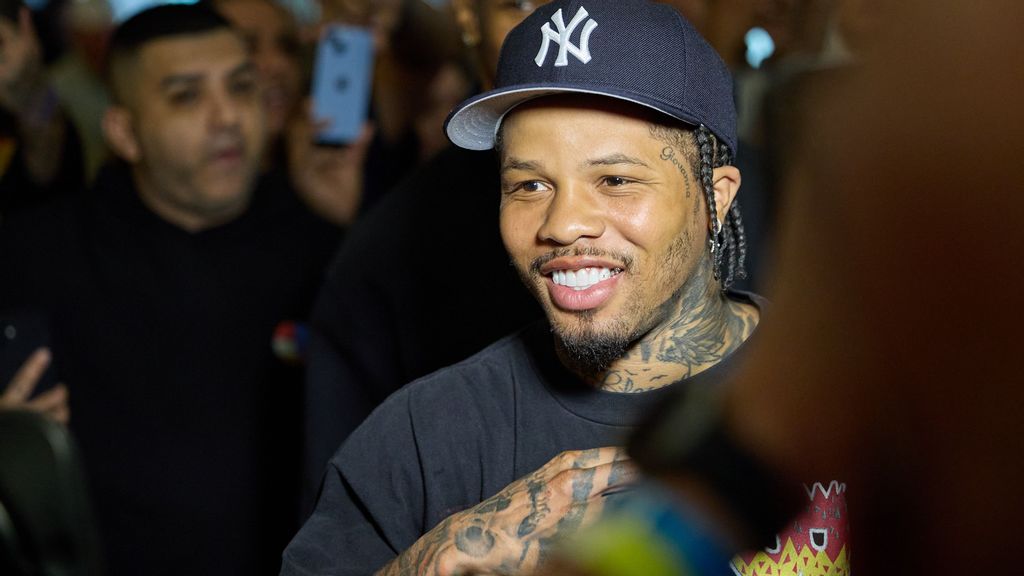 What many expect to be the biggest fight of the decade has landed on the Las Vegas Strip. Gervonta "Tank" Davis and Ryan "King" Garcia arrived in Las Vegas this week to media a frenzy with reporter represented from all over the world and hundreds of fans as they get ready to face off on April 22 at the T-Mobile Arena. This is a fight that has been in the works for a while now, with both fighters expressing interest in fighting each other years and as we get close the verbal jabs and animosity continues to grow as we get closer to Saturday night.
Davis, at 26 years old, is a three-time world champion who is known for his speed, power, and skill. The Baltimore native has a record of 28 wins with zero losses, with 26 of those wins coming by way of knockout. Davis has been on a tear in recent years, knocking out five of his last six opponents all in front of sellout crowds all over the country. But the magnitude of this fight according to Davis is bigger than any other and he is more than ready to show why he is the best in boxing. 
"This means everything," said Davis. "We are putting everything on the line. Coming from where I come from, this is big. I witnessed Floyd, and all the top guys fight in Las Vegas. This is the top-level. I'm ready."
 Garcia, on the other hand, is a 24-year-old undefeated fighter with a social media following that close to double-digit millions. He is known for his speed, height, and technical skill. He has a record of 24 wins and no losses, with 19 of those wins registered as knockouts. Garcia has been making a name for himself in the boxing world, with his impressive performances and growing fan base. He is a former WBC Silver lightweight champion and a former NAB and NATO super featherweight champion. Garcia believes that his speed, height, and power will be too much for Davis to overcome.
"In the blink of an eye, it will be finished," said Garcia. "That's what's going to happen. Everybody will be shocked. Nobody will have anything to say. No words will be spoken."
The matchup between the two will be a classic case of speed and power vs. technical skill. Davis is known for his ability to knock out opponents with a single punch, while Garcia is known for his ability to outbox opponents with his speed and technical skill. The expression "styles make fights" makes plenty of sense in this pugilistic encounter.
The buildup to the fight has been intense, with both fighters taking shots at each other on social media and in media interviews. Davis has been critical of Garcia's boxing skills, calling him a "social media fighter" and saying that he hasn't faced any real competition. Garcia, on the other hand, has been confident in his abilities, saying that he will knock out Davis and prove that he is the better fighter. Davis has promised from the start that this fight will end like all the rest of his fights, with a victories late round knockout.
"You have to tune in. It's something that you don't want to miss. Hopefully he comes ready. If not, it will be an early night," said Davis. 
The fight has the potential to be one of the greatest fights in boxing history and is expected to be a sellout, with fans from all over the world tuning in to watch the two young stars battle it out.
"This is beautiful," said Garcia. "I look around, and I see all the hard work I put in. I see all the hours I put in the gym. I'm just so grateful for this moment. It isn't even about private jets or limousines. It's really about the fight coming together."
Both fighters are in their prime and are hungry for a win. Davis has been dominant in his last few fights, while Garcia has been improving with every fight. It will be interesting to see how the two fighters match up against each other and who comes out on top Saturday night live on Showtime Pay Per View from the T-Mobile Arena in Las Vegas, Nevada. The T-Mobile Arena has hosted some of the biggest fights in boxing history, including the Mayweather vs. McGregor fight in 2017.
"My first goal was to win a belt. I never thought I would be in Las Vegas having a big fight. This is a dream come true. I won't let my people down," said Davis.
Edited by Virginia Van Zandt
Recommended from our partners
The post Davis And Ryan Garcia Kick-off Fight Week In Las Vegas Ahead Mega Fight appeared first on Zenger News.