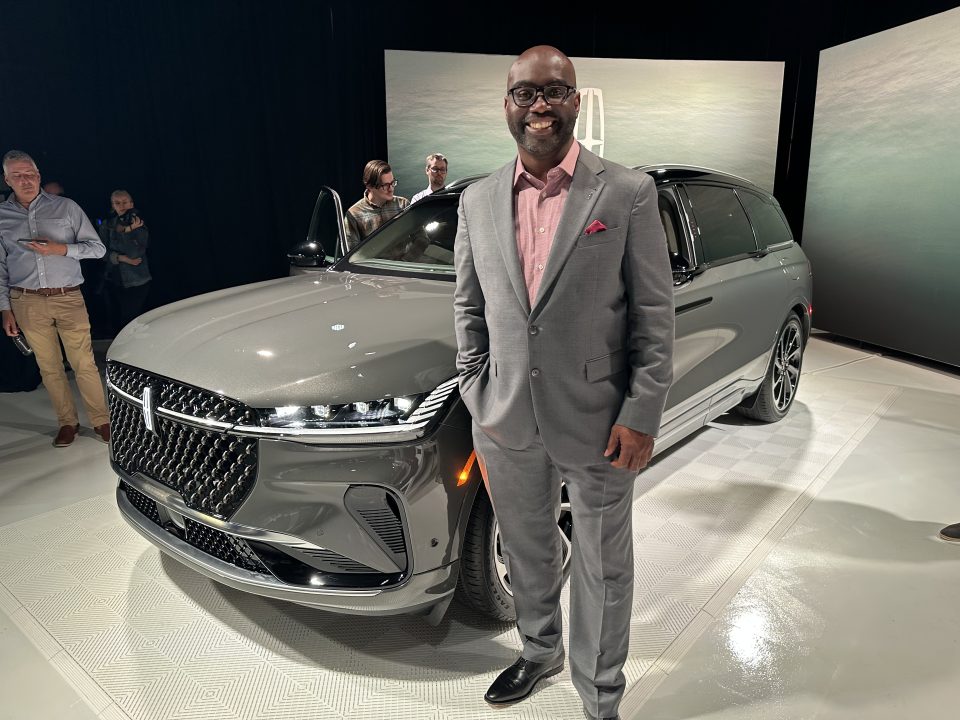 Lincoln's Earl Lucas, chief exterior designer, helps buyers feel like their car dreams have come true with the luxurious features he creates.
The Texas native, who earned a degree in industrial design from the College for Creative Studies in Detroit, has worked on many Lincoln models, including the 2000 Lincoln Navigator, the 2007 Lincoln MKX, the 2013 Lincoln MKS, the Lincoln Navigator Concept, and the 2018 Lincoln Navigator. Now, he has added his expertise to their newest SUV, the Lincoln Nautilus, making it look even more luxe and impressive.
What does a day in the life of an exterior designer look like?
My job is to pretty much to come up with the exterior design language that will express the brand. Those are the tenets when I was talking about that beauty, gliding and human sanctuary. So anytime we design a product for Lincoln, those words must be illustrated and executed. It's my responsibility to ensure that we're not doing it just on one product, that all those products stand on that. It's a fantastic job, by the way. It's just illustrating what the vision of the company will be.
What is your favorite feature on the new Lincoln Nautilus exterior?
It's always the face of the car for me. That's the personality and the identity. I'm really proud of this one because some of the evolution of quiet flight is really being shown here in its best light. It's all about how the light from the center goes to the outboard and now this grille signature is much stronger and much more athletic than we've had before. If you look at this front end versus any Lincoln today, this one is expected to be the most impressive. You can see that graphically this one is different, but it still has the same core headlamps, the grille, but the facial and all the surfaces around it are unique.
What goes into designing a car?
You always learn from the current product that's in the market today. So you take all the positive attributes that you've had, and you increase it. What does that mean? The car is bigger, it's 2 inches wider, 2 inches longer. It makes a different impression, just by scale. … I love  not having any kind of door handle in the skin. It instantly makes it more modern looking as compared to any product that you'll see today. We've taken those things and just enhanced them even more.