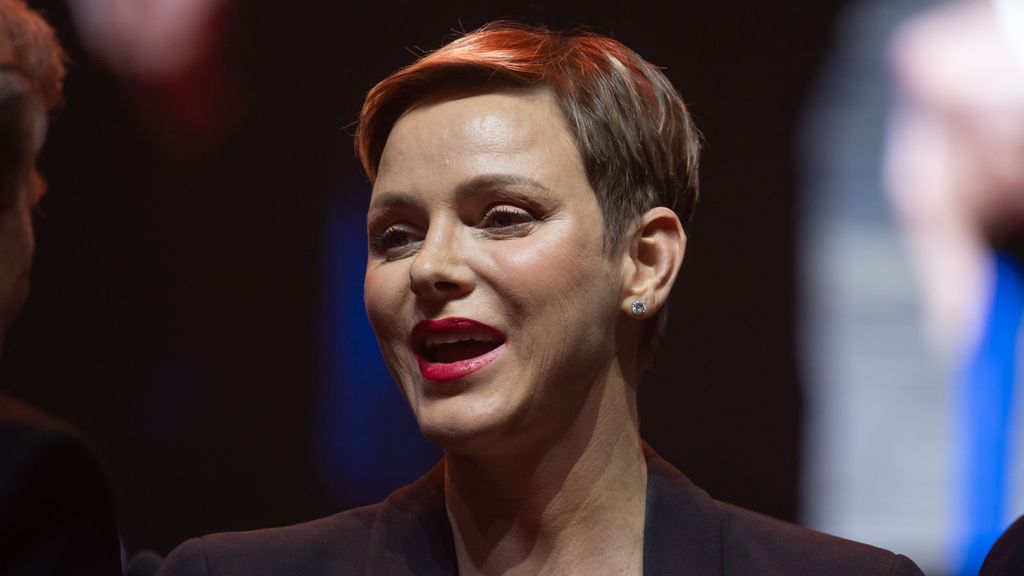 By Saman Rizwan
MONACO — The Princess of Monaco has been slowly but surely been easing back into public life over the past few months, taking one stylish step at a time after a number of surgeries related to her infection.
But it's a new year, she's practically a new person – and she's ready to take things up a notch or two.  This is the year Her Serene Highness Princess Charlene of Monaco will be back with a bang as she puts her health issues behind her. 
It's all saying the goodbyes to the waif-like woman of 2021 and hello to the strong royal who rules over Monaco alongside her husband, Prince Albert.  
"I feel full of energy right now," Charlene said to YOU in an exclusive interview. "And serene."  She could add busy to that list of descriptions too. 
Charity gigs, official appearances, overseas trips, which included attending the queen's funeral in London in September – it's been a whirlwind of engagements for the Benoni raised princess.  And she wouldn't want it any other way. 
"I've had an active year, and it's done me a lot of good," she says. "My health remains the most important thing to me along with the love of those I hold dear."
Charlene will be celebrating her 45th birthday on 25 January with those she loves most. It will be a very different affair to the one that came before it.  
Last year she was ensconced in a Swiss clinic, all alone as she battled to overcome her physical and emotional frailties. This time Charlene will be with Albert (64) and their twins, Princess Gabriella and Prince Jacques.  
She's clearly back to her radiant, glamorous self, her funky new pixie cut matching her renewed zest for life after making an impressive comeback to public life since she dropped out of the spotlight for most of 2021 – an annus horribilis marked by serious health problems and rumors her marriage was in crisis.  
The public only have to look at her to see she's doing better now, a far cry from the fragile, emaciated woman who left South Africa in early November 2021 to return to Monaco after months of battling complications from an ear, nose and throat infection.  
At one point she even collapsed with seizure-like symptoms and had to be rushed to hospital, but those days are finally behind her.  "She doesn't need any more medical procedures," a source close to the princess says. "She's strong and healthy now."
The constant support of Albert and the Monégasque community has been comforting and has helped her get her life back on track, Charlene says.  "Over the past few years I realized just how much support I had," she adds.  
The princess was seen giving back to locals over the festive season, handing out gifts to old and young and spreading good cheer at the palace's annual Christmas party. 
"She's embracing everything in a new way," another close insider tells YOU. "She had a hard time in South Africa with her health, but she's really in a good place now."  Charlene is continuing to "recover and rebalance" herself, as she puts it. 
"I'm approaching the future step by step, one day at a time," she says.  And as she enters a new year, she has one overriding royal wish: "I'd like to see peace in the world, and respect for every individual's freedom," she says. 
Charlene's best tonic remains her family, in particular her twins. 
"What I'm most grateful for is having spent this past year with them, just to have enjoyed all the special moments," she tells YOU.  
After the hardship and solitude of the previous year, she was delighted to be with her "babies" when they celebrated their eighth birthday on 10 December.  
She and the twins spent part of the day helping out at a maritime relocation programme, which saw baby turtles being prepared to be transported to Senegal.  
Later they were treated to a cartoon themed party at home. 
"The kids are growing so fast," Charlene said about her twins. Bella, as everyone calls her daughter, is the more outgoing and confident of the twins, known for her DIY haircuts and budding flair for fashion.  
"Bella has her own style and I like to encourage that individuality," Charlene said to YOU. 
Jacques is shyer and quieter than his sister, but his dad says he has a keen sense of humor. "He can come up with some funny things," Albert said about his son to People Magazine.  
The young prince is already aware of his future role as heir. At Monaco's National Day, he was seen saluting with his father and wearing the same military outfit as his dad.  
"Monaco Day is a magical day that they've been doing for a few years now to their great pride," Charlene says. "And Jacques just loves to wear the uniform of the carrabiniei [infantry soldiers]."  
Speaking to Monaco Matin newspaper last month, she said the children were "born with responsibilities and duties" and are learning their royal roles.  
"They're participating more and more in events now with Albert and me. When we go, we explain to them the nature of it. They like accompanying us, and we enjoy doing it together. But like I said, they're still young and are continuing to observe, to learn before it will become natural for them."  
Like most twins they share a close bond. "They love and protect each other and share an immense benevolence between them," their proud mom says. "It's quite a unique bond."  
Avid animal lover Charlene was recently named the new head of Monaco's Society for the Protection of Animals (SPA) and she threw herself into her new role straight away, visiting the organization's premises just outside the principality. 
"Went to visit the Monaco SPA. Please support a local SPA or animal shelter near you. Thank you, merci," she wrote in an Instagram post alongside pictures of her petting some of the dogs.  
Charlene is a big dog person. Fans might recall she brought a ridgeback pup named Kahn from South Africa to Monaco when she returned during her health crisis in November 2021.  
"Kahn is doing well," a source close to the princess says. "He's like a part of the family now."  
Back in South Africa, her #ChasingZero initiative, launched to help stop rhino poaching, is going from strength to strength.  
"She has a passion for protecting wildlife, which is why she started this initiative," says Chantel Wittstock, her sister-in-law and director of the Princess Charlene of Monaco Foundation in SA. "The main message is that we're chasing zero when it comes to wildlife poaching."  
Charlene spent time with an anti-poaching unit in KwaZuluNatal and witnessed a dehorning session. 
"The experience was emotional," she said afterward. "Witnessing the anguish and distress of the rhinos when we have to dehorn them. It's traumatic for these gentle giants but a necessary evil to avoid them losing their lives. I want to spread the message that rhino horn isn't cool far and wide."  
"A major highlight for Charlene in 2023 will be the fact that her Water Bike Endurance challenge will be taking place in South Africa for the first time – probably at Sun City in September," Chantel says.  "Charlene definitely wants to be there, but it's a busy time for her, so we'll see. But we're holding thumbs she will."  
Charlene has participated in the charity event, which helps raise funds and promote awareness of her foundation's Learn To Swim and Water Safety programs. 
She even won the event with her team in 2020, clocking a time of 22 hours and 33 minutes over a distance of 112 miles of open sea from Calvi, France to Monaco.
(Additional reporting provided by Joseph Hammond)
Recommended from our partners
The post Princess Charlene Of Monaco Stepping Back Into The Spotlight After A Road To Recovery appeared first on Zenger News.