Fashion designers Rachel Motley and Brema Brema recently collaborated with Febreze to celebrate 25 years of freshness. With two different styles, each had the opportunity to incorporate their unique designs and the air freshener brand in streetwear.
Motley and Brema opened up about their personal experiences in the industry, how Febreze changed their perception, and how they wish to impact the culture.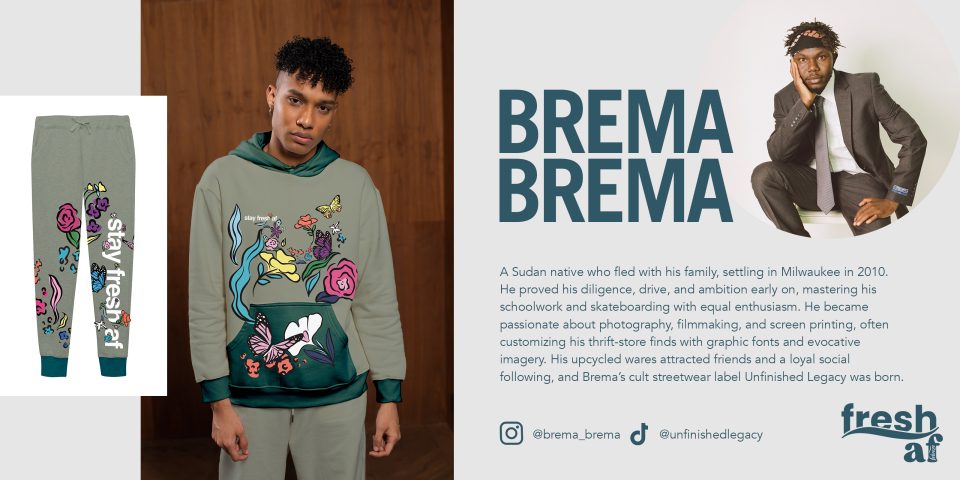 What was your design process with this collaboration?
Brema Brema: The first thing that came to mind was just the iconic package design on their bottles. So, I drew a lot of inspiration from there and also from my brand. I used a lot of butterflies and colors for the designs. So, [I] start off with just mood boarding and then sketching. From there [I work] on Illustrator to [add], change and remove colors.
Rachel Motley: I swear by mood boards. I think being able to dissect Febreze as a company was a lot of fun, [just] being able to learn about them [and] what the company represents. They care a lot about freshness, smell and aroma. So, I included clouds. … And then also [I] use[d] my signature kind of style, which was incorporating lettering and fonts within a shape.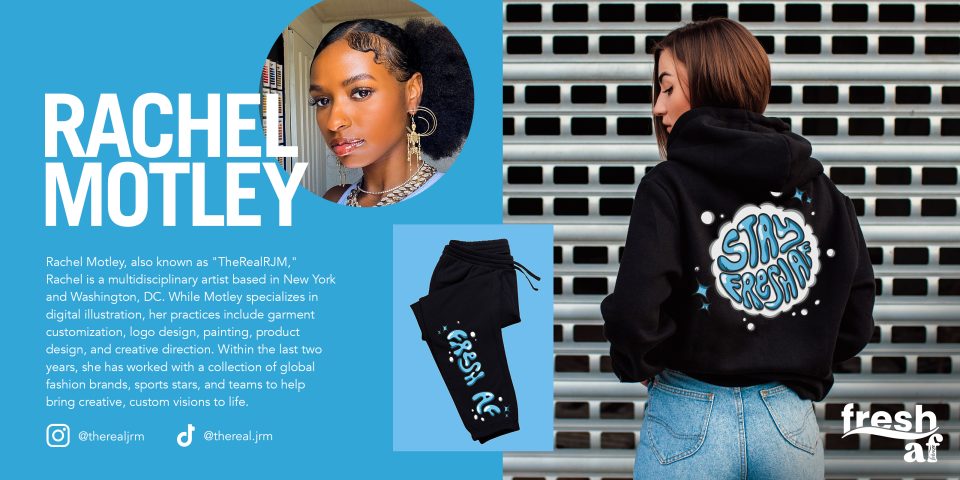 How do you want your designs to impact the culture?
RM: [Well], I didn't necessarily see a lot of Black and Brown visual artists who were living the life I hope to live one day. I think we're often kind of the narrative of the starving artist rather than artists who are prospering and who are able to influence the culture. Any design that I'm working on, I think at the forefront of wanting to inspire other Black and Brown creators to know there is a place for you within what you want to do.
BB: I relate to a lot of that. I come from Milwaukee, Wisconsin [which] is a very small city. So, there's not really a lot of aspiration to pursue art. So, my overall goal is to lay that foundation for younger artists who can look at my story and be like, "Oh, he [accomplished] all of these things. [My] dreams are attainable."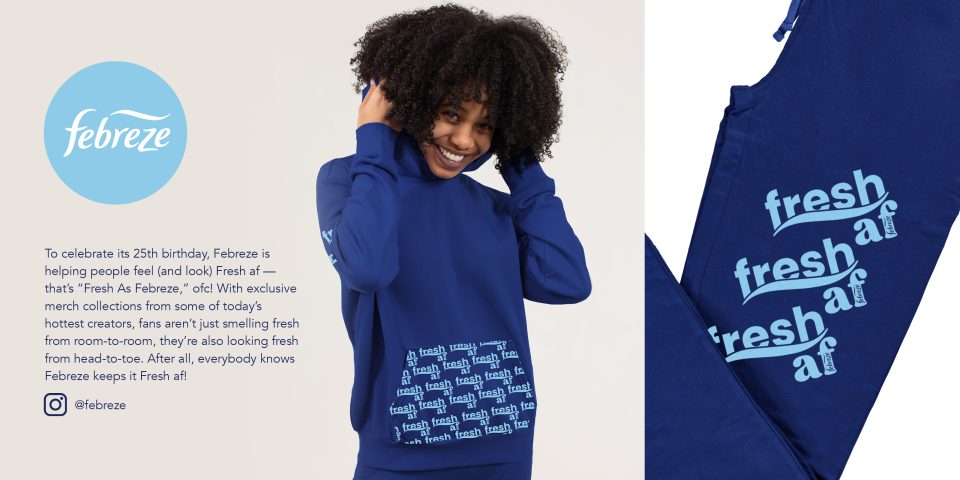 Did Febreze change your perception of how the world views creatives?
RM: I think that while we have seen a shift within the culture in terms of a larger incorporation of art, I still do think that there is an underappreciation for the craft. One of the challenges has been establishing our worth as creatives and being able to navigate that sphere. Febreze has done an absolutely beautiful job of just making sure that we are appropriately rewarded and compensated for what we're doing.
BB: Going through this whole process, I definitely realized that I always undervalue myself. As Rachel said with future collaboration[s], [we can now] have that standard [we can] hold other companies on. As artists navigating this industry, it's difficult, because you get people that don't want to pay your rates. It's very discouraging and it makes you question your worth. [Having] such a big company compensate us the right way and reward us the way they see our art really sets that standard.