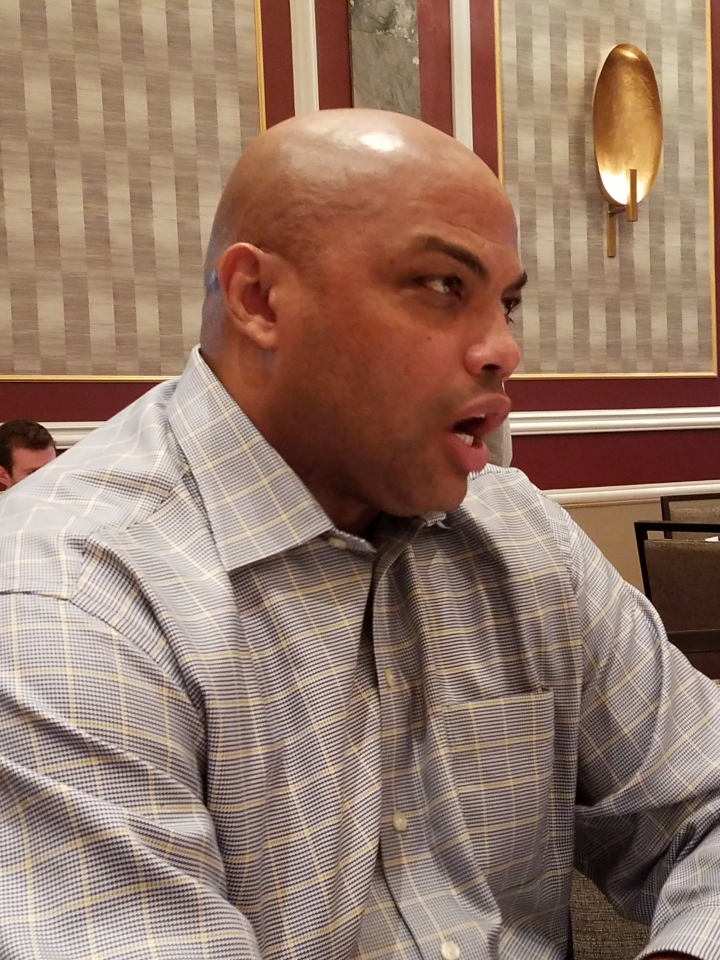 In what some pundits surmise is a desperate attempt to resuscitate CNN's moribund ratings, the cable news colossus has hired basketball legend Charles Barkley and preeminent TV anchor Gayle King to star in a new prime-time show.
The CNN show, "King Charles," will star fearlessly flamboyant and proudly bombastic Barkley, who is an NBA Hall of Famer and Emmy award-winning color commentator for "NBA on TNT." The unlikely pairing will include King, Oprah Winfrey's BFF and lead anchor of "CBS This Morning."
Neither were looking for new jobs, the Wall Street Journal reports. And neither will have to leave their ultra-lucrative jobs they are at now as "King Charles" will air for one hour weekly, on Wednesdays at 8 p.m. ET beginning in the fall.
The show vows to be an apolitical show that will nevertheless tackle societal issues of the day without engendering acrimony.
"I just think we need to figure out a way to have a good conversation without tearing each other down," King said in a statement. 
"All I want is people, even if I disagree with them, to be honest with me. I don't want them saying things to get clickbait. That is one of the things that … drives me crazy about people in our profession right now," Barkley added. 
The network has been free-falling with record-breaking low viewership in the aftermath of the Chris Cuomo debacle, which also spurred Don Lemon's de facto demotion to the morning news chair.
CNN's CEO Chris Licht confirmed the news
"Wouldn't that be a fun show to watch? Wouldn't you watch that show? I would watch that, no matter what network it was on," Licht told Yahoo! News. 
"One of the things that I've been very clear about is we should try to widen the aperture of what could be in primetime. That we need to compete not for the news junkie," Licht said. "Let's compete for people [who] are watching television, who have discretionary time … people who are saying should I watch ESPN? Should I watch Netflix? Should I watch HGTV? Hey, CNN always has something interesting. And I think if we compete for those viewers without offending the core cable news junkie, that's to me the best guess or best hypothesis of what could be successful."