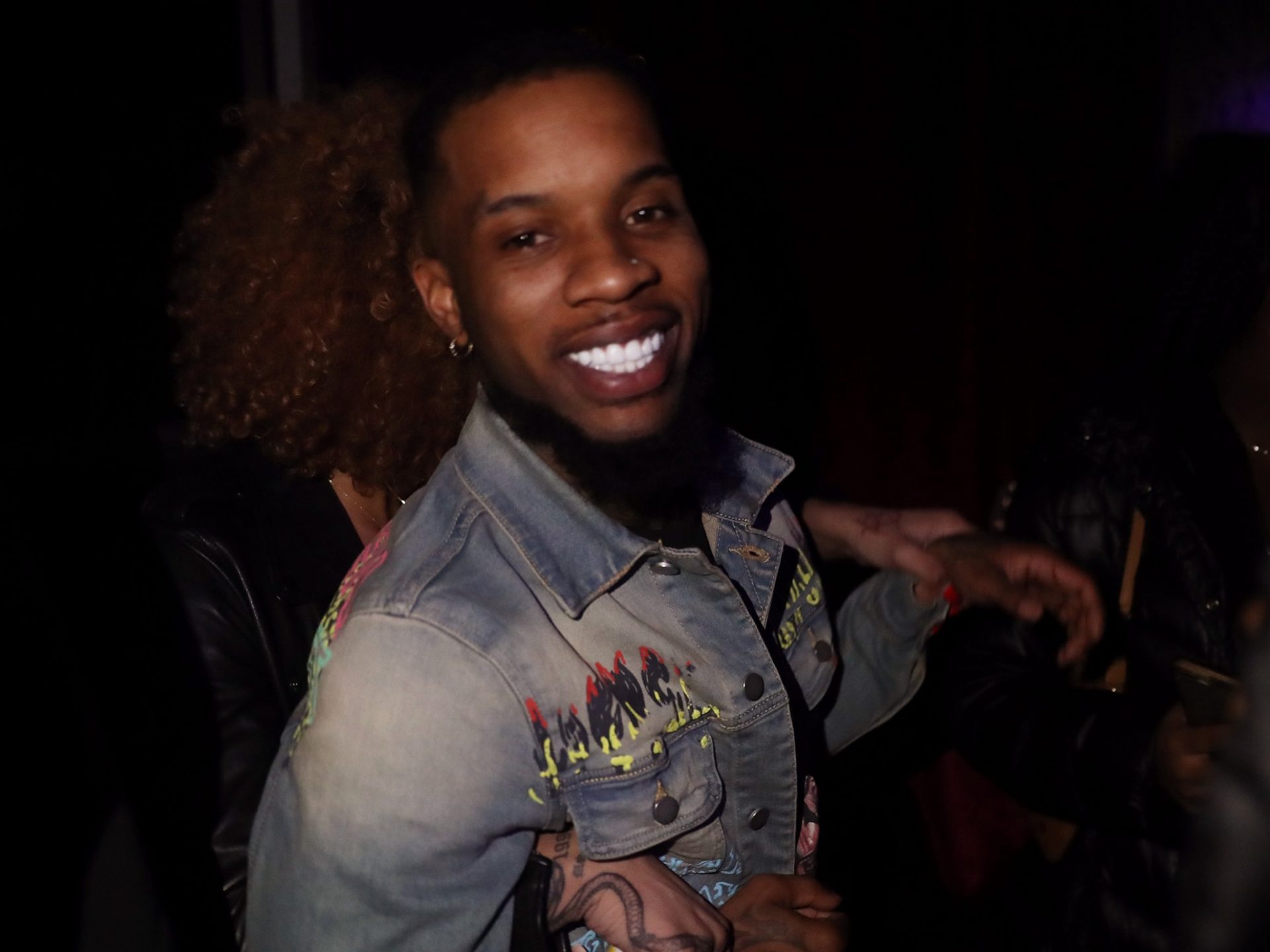 On April 25, Tory Lanez claims that prosecutors lied to the jury about his DNA being found on the gun that shot Megan Thee Stallion.
Lanez and his attorney Joey Baez were on Instagram to proclaim his innocence and are demanding a new trial.
"Today is National DNA day," Baez said. "And we are happy to announce that Tory Lanez will be releasing information about the DNA in his case that gave false and misleading information to his jury [at] #freetorylanez."
On Lanez's Instagram, there's a post of him on a call pleading with the Los Angeles district attorney George Gasćon about his DNA not being on the gun that shot Megan.
"My DNA is 100 percent excluded and 100 percent eliminated from the gun," Lanez said. "In other words, it's physically and scientifically impossible for me to ever have touched or shot [the] gun. In other words, district attorney Kathy Ta and Alex Bott lied to my jury with false, incorrect, and incomplete DNA results, violating my due process and my 14th Amendment right.
"My faith, my prayers, and my highest hopes go to the honorable Judge Harriford, that on May 8, he rules in favor of the United States Supreme Court law returning me to my freedom, my family, and most importantly, the justice of a fair trial," Lanez said.
Lanez was convicted of one felony count each of assault with a semiautomatic firearm, negligent discharge of a firearm and carrying a loaded, unregistered firearm in a vehicle. He is facing up to 22 years in prison.