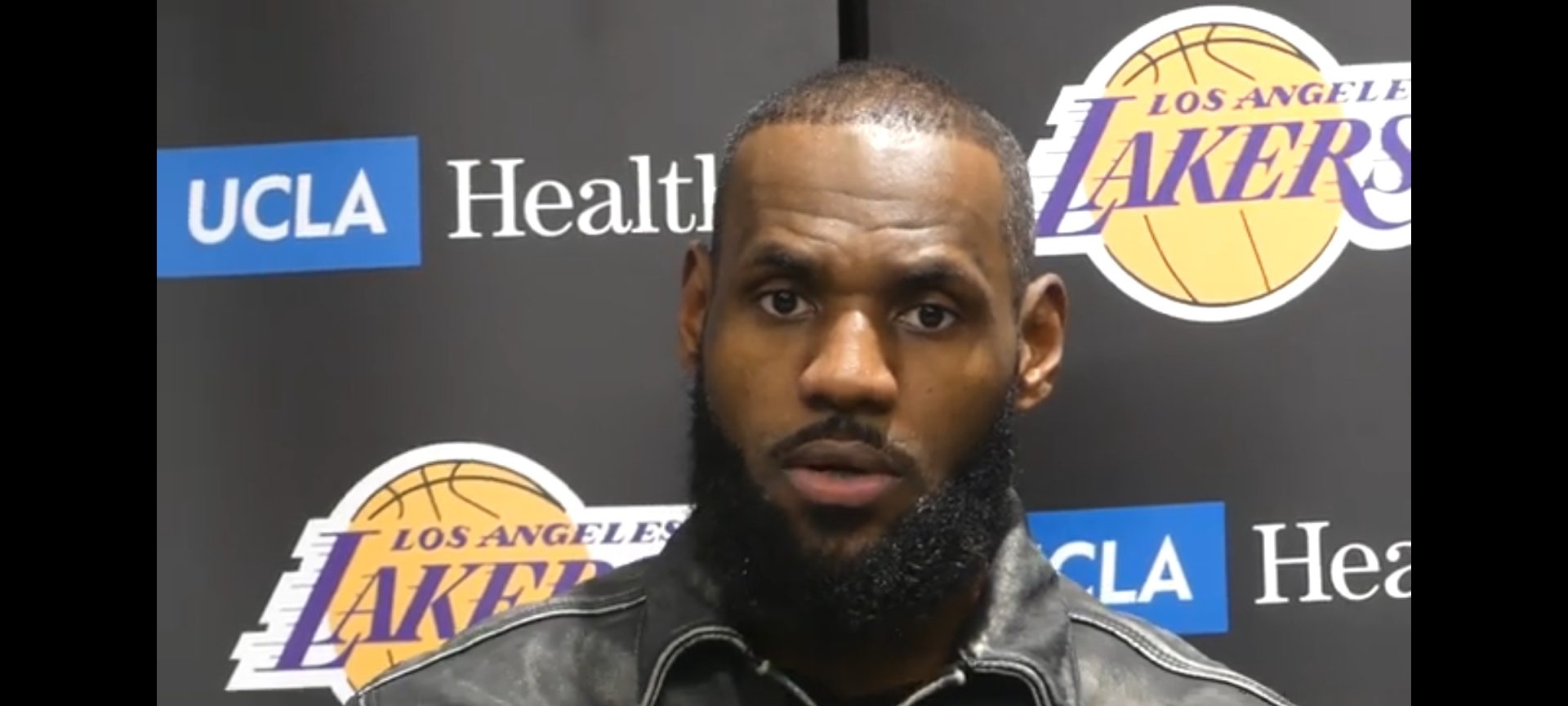 LeBron James got the last laugh.
James and the Los Angeles Lakers steamrolled the Memphis Grizzlies in Game 6 of their first round matchup on April 29, helping them advance to the second round of the NBA playoffs.
Before the series started, Grizzlies player Dillon Brooks decided to take the low road and call out James, saying that he was "old."
"I don't care. He's old. … I don't respect no one until they come and give me 40."

Dillon Brooks on his exchange with LeBron 😳

(via @espn_macmahon)pic.twitter.com/P5yNF2c1pT

— Bleacher Report (@BleacherReport) April 20, 2023
Not once did James respond to Brooks' statements through the media, and instead let his game do all the talking for him.
On the other hand, Brooks was ejected during the series for hitting James in the crotch, and throughout the series he was inefficient for his team when he was on the court.
It looks like James saved his trash talk to the end, and tweeted what looks to be song lyrics.
"Unlike you little [emoji] I'm a grown a— man. Big shoes to fill [emoji] , grown a— pants. Prolly hustled with your pops, go ask your parents. It's apparent you're staring at a legend. Who, put a few little [emoji] in the they place before. Trying to eat without saying they grace before," James tweeted.
https://www.instagram.com/p/CroMTEqJP0O/?igshid=YmMyMTA2M2Y=
Brooks said before the series he didn't respect anyone until they gave him 40 points, and the Lakers beat the Grizzlies by 40 points in Game 6. Hopefully that's enough to put some respect on King James.