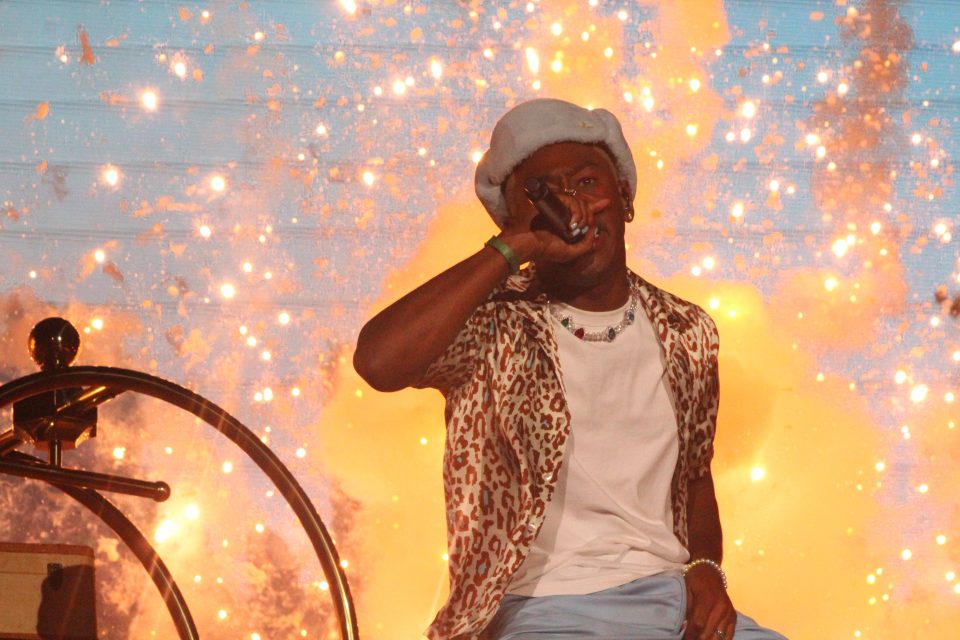 The release of new music from Tyler, The Creator will eventually end, according to the artist. The two-time Grammy Award-winner rapper told fans at a show in Los Angeles that there's an absolute hard date on when he'll stop dropping songs.
The pop-up show was for his deluxe release of Call Me If You Get Lost: The Estate Sale, hosted by DJ Drama. It was the first official deluxe release of his career.
"[I was thinking], some of these are so good, I can't just let it sit on my hard drive," Tyler, The Creator said, "because I have in my will that if I die, they can't put no f—-in' post-album out.
"That's f—-in' gross like half a– ideas or some random feature on it from some n—- that I didn't f— with."
Anderson Paak is another artist that has publicly requested no music of his be released posthumously.
"When I'm gone, please don't release any posthumous albums or songs with my name attached," Paak's tattoo reads. "Those were just demos, and never intended to be heard by the public."
Juice WRLD has had two posthumous albums released with a reported third one on the way. Pop Smoke, who didn't release any full albums when he was alive, has had two albums come out after his death in February 2020. Mac Miller's Circles was released in January 2020 after he died in September 2018. Billboard named Circles the No. 16 best album of 2020.