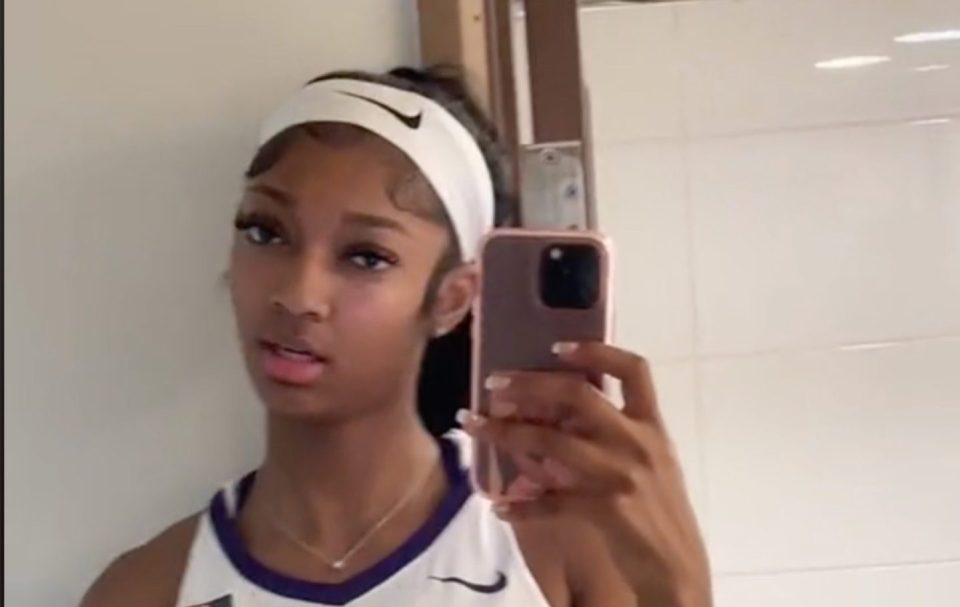 You can almost hear the booming bass beats of Lil Wayne's "Stuntin' Like My Daddy" blaring in the background as collegiate superstar Angel Reese prances in front of her new Mercedes-Benz luxury sedan.
As the New Orleans-born Weezy said in the song, the Bayou Barbie of Baton Rouge is "getting money" and stunting hard after scoring the bag and a wondrous whip for her 21st birthday.
The bodacious basketball phenom exclaimed: "BIG BODY BENZ BARBIE!" to her four million followers on Instagram and Twitter on Monday night, May 1, 2023. "Why not get a new car when it's your 21st birthday week???
https://www.instagram.com/p/Crt_lzDRJ2b/?hl=en
Reese, who is a first-team All-American and the Most Outstanding Player of the Final Four as the LSU Tigers claimed its first national championship, is adding to her enviable stack of NIL deals with this luxe car acquisition.
Reese has signed a new endorsement deal with Mercedes-Benz of Baton Rouge with the help of the LSU-focused Bayou Collective. As a result, Reese drove off the lot in a Mercedes-Benz EQS580. 
BIG BODY BENZ BARBIE! 👀💖Why not get a new car when it's your 21st birthday week??? 🥳Thank you @mercedesbenzbatonrouge for helping me purchase my NEW CAR!! I wouldn't be the BAYOU BARBIE without @matchpconnect @bayoutraditions #BAYOUBARBIETURNS21 #GODDID pic.twitter.com/EF2ERqVruq

— Angel Reese (@Reese10Angel) May 1, 2023
Reese is the undisputed darling of the college basketball world in 2023. This past season, the flamboyant forward averaged 23 points and 15.4 rebounds, breaking the single-season record for double-doubles. She and the Tigers vanquished Caitlyn Clark and the Iowa Hawkeyes in the title game before a record-breaking TV audience of more than nine million people. 
Worse for the rest of women's college basketball, LSU appears ready to run it back. The Tigers just imported Louisville's former star player Hailey Van Lith through the transfer portal — not to mention the fact that LSU is inviting the No. 1 ranked recruiting class in the country.