ATLANTA – Amid the wondrous and burgeoning pandemonium that mushroomed during the season three premiere of the runaway hit "Brat Loves Judy," rap icon Da Brat was the paragon of calm as the crowd nearly enveloped her and her wife.
A blizzard of bodies orbited around the rap icon and her beauty mogul spouse Jesseca "Judy" Harris-Dupart as fans positioned themselves to get a photo or hug with the beloved stars — much in the way an NBA star boxes out for a rebound. Brat's face glowed like soft dinner candles on the red carpet as she and her spouse patiently took photos with adoring fans — long after the premiere had ended.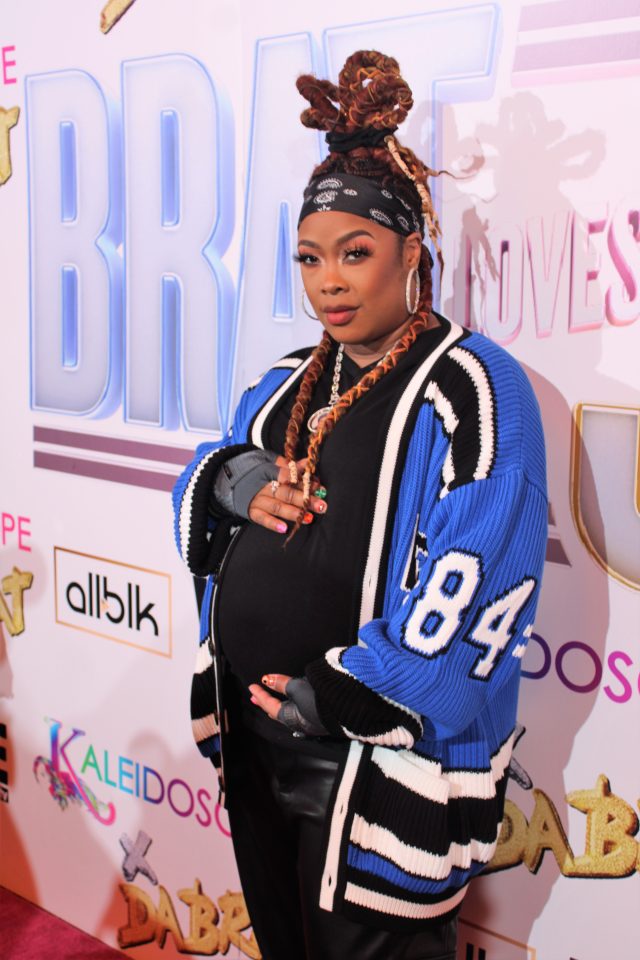 As the two stars prepare for the arrival of Da Brat's first child, which will be Harris-Dupart's fourth, they shared their journey on "Brat Loves Judy" which included the couple picking a White sperm donor. The couple will also deal with drama brimming on the periphery of this marriage, including some brusque exchanges between Da Brat and her equally famous sister LisaRaye McCoy. And there's the sensitive matter of the two women raising — and disciplining — some of Harris-Dupart's children.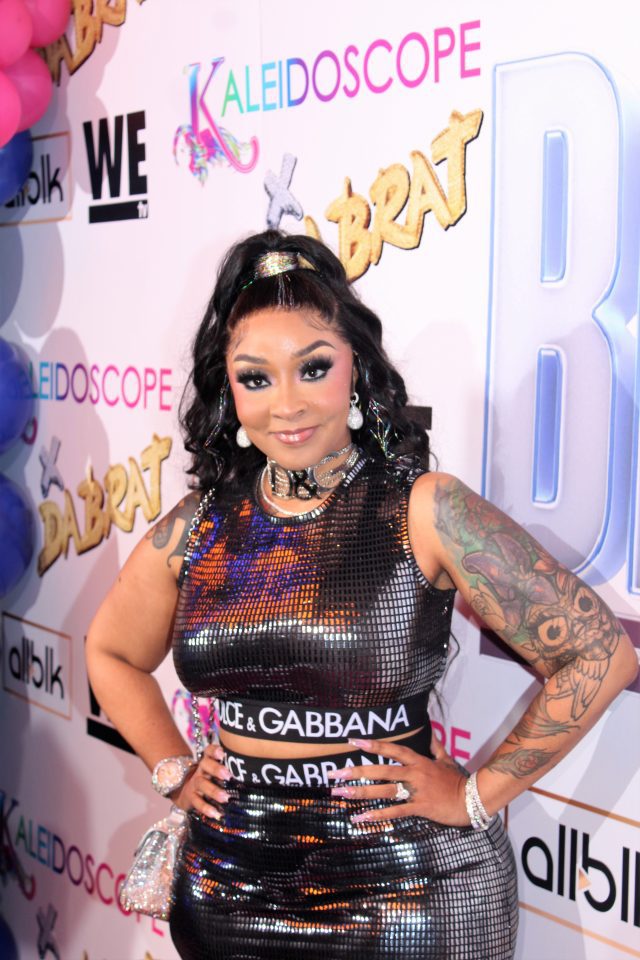 As for the subject of the in vitro insemination of Da Brat, they were hit with the startling dearth of African American sperm candidates for Da Brat to choose from. It was further whittled down due to Harris-Dupart's gene peculiarities. The rapid rhyming renegade bristled at the remaining few Black sperm donor options for them to choose from. Therefore, Da Brat said the couple had to pivot a bit.  
"And that [dude] looked like Jiminy Cricket. I was like, 'I'm sorry but that wasn't gonna be my choice,' " Da Brat told The Root.
Da Brat and Harris-Dupart eventually settled on a tall and attractive male and concluded that his genes should be compatible with Harris-Dupart's. 
"Because we didn't have a lot to choose from, he definitely wasn't Black. But I think we did a great job with picking. He's handsome, he's tall and I think he's going to look beautiful with my wife's egg," Harris-Dupart told the publication. 
Check out the photos from the season three premiere of "Brat Loves Judy" as well as the sneak peek afterward.