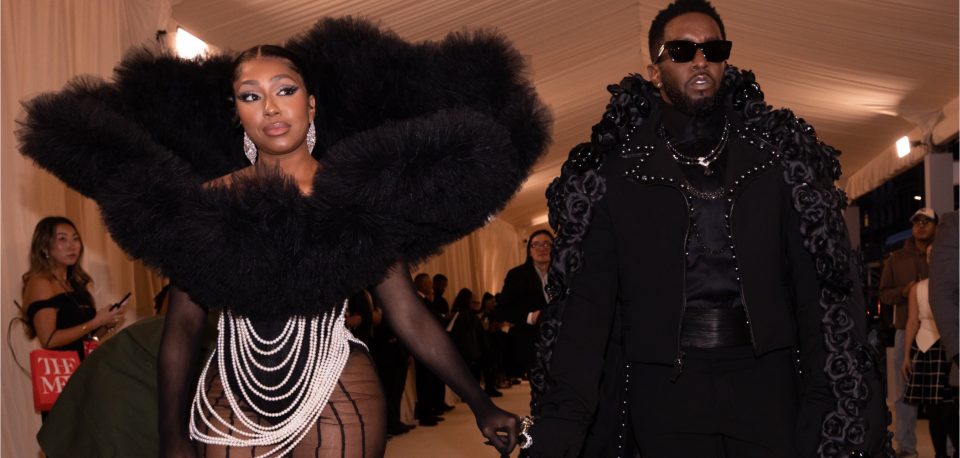 Nobody knows what Diddy and Yung Miami are doing — except them. The two stars have been in a strange relationship for a while now, as neither has officially confirmed that they're dating.
At the Met Gala on May 2, La La Anthony asked the question that many want to know the answer to.
"Do y'all officially go together real bad," Anthony asked.
"She's gonna answer that," Diddy said to Anthony. With Yung Miami laughing in the background, Diddy then said, "Yes, of course. Real bad, we here."
Lala: So you and Yung Miami are official?

Diddy: -sweating profusely- I don't know what you're asking #MetGala pic.twitter.com/e6pnVPiwNQ

— philip lewis (@Phil_Lewis_) May 2, 2023
Anthony asked again for confirmation and Diddy said, "I don't know what you asked me exactly. We definitely go together real bad. She's my date for the night, she's incredible."
"We don't put titles on it. Everybody wants us to put a title on it, we don't put titles on it," Diddy said. "This is like my best friend in the world. One of the most beautiful people God has blessed me to meet, and I'm blessed that she's my date tonight."
It's certain that Diddy was stressed at that moment, or he was actually hot, but when he took his shades off everyone could see the sweat running down his face.
"Can I get a little napkin for my forehead, d— I'm sweating," Diddy said.
I guess you can say Diddy was sweating real bad.