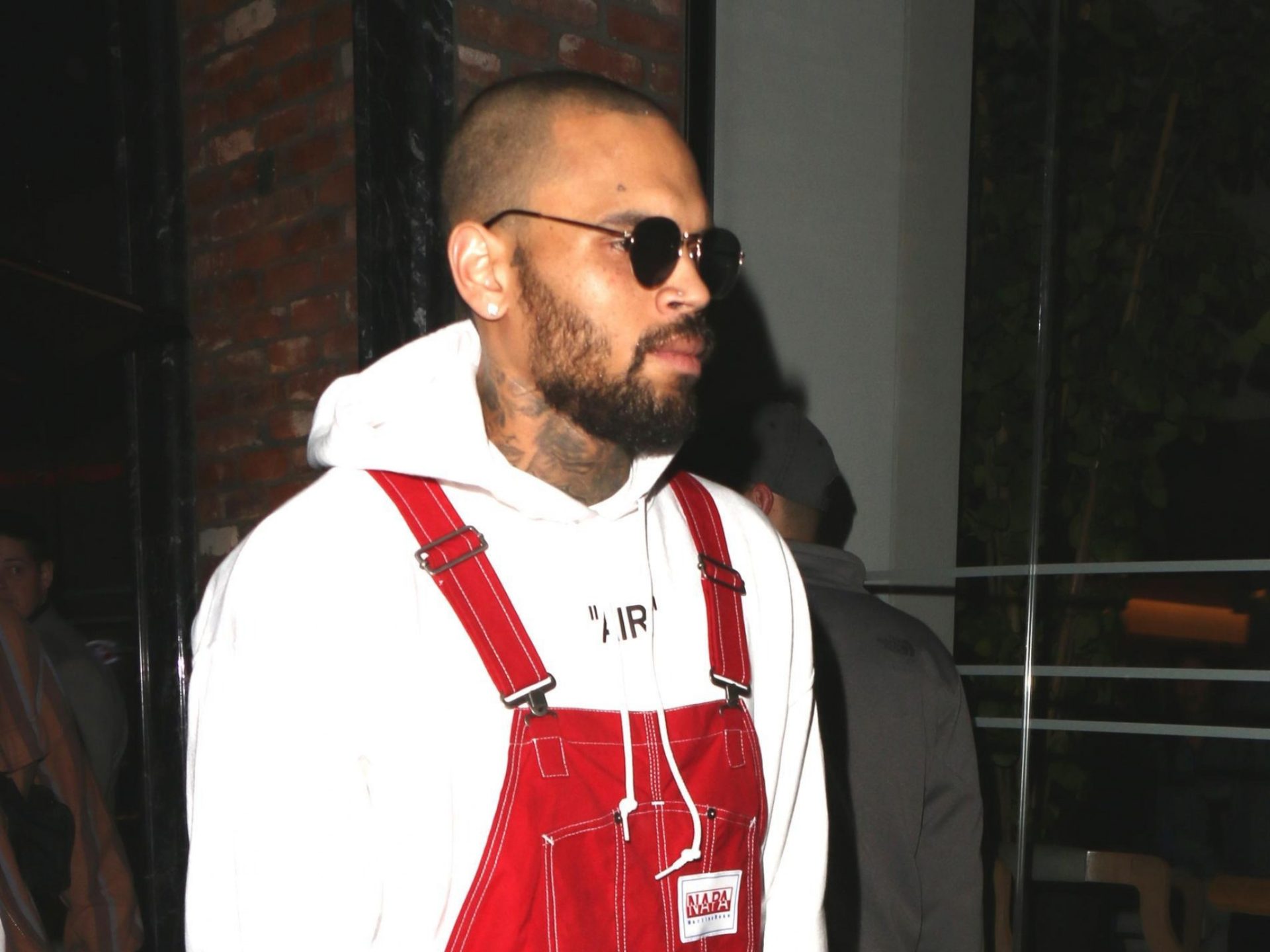 On May 5, 2023, Chris Brown celebrated his 34th birthday at a celebrity-filled party at Skate Rock City in Las Vegas. The invitation named the celebration Breezy De Mayo and was hosted by the legendary artist Usher according to Hollywood Unlocked.
The two artists were set to perform at the Lovers & Friends festival on May 6, 2023. Unfortunately, things quickly took a turn after the attendees sang happy birthday to the "Under the Influence" artist.
He and his team allegedly jumped Usher outside the party.
https://twitter.com/yerdme_cmb/status/1654812848378224640?s=46&t=HMb_KHNOOur9_u8JcV6NjA
According to Hollywood Unlocked the altercation took place after an intoxicated Chris Brown was disrespectful to Teyana Taylor. According to a witness, he initially approached her about something which led to Usher and other guests trying to squash the heated discussion.
TMZ obtained footage of the lead up to an apparent incident between Usher and Chris Brown; Brown was reportedly yelling at Teyana Taylor https://t.co/4O7uvaGgE5 pic.twitter.com/6saZLmYYNW

— philip lewis (@Phil_Lewis_) May 6, 2023
Soon thereafter ,Brown left the venue after allegedly calling Usher a "coward." Usher then tried to talk to Brown outside to calm him down but according to sources, an altercation left Usher with a bloody nose.
Chris Brown and Usher were known to have a good relationship before this new. Both artists even turned down a Verzuz battle.
Neither artist has spoken out about the situation or denied what took place. Fans of the artists shared their thoughts on the situation, and many are in disbelief.
Chris Brown and Usher this was not the Verzuz we wanted pic.twitter.com/Zpxy5mznzL

— Sunny ☀️ (@SunnyBunny_54) May 6, 2023
Uhhh, Chris Brown really fought Usher at the birthday party Usher threw for him?! Tell me that's not true. pic.twitter.com/zNdKC6ocyC

— Will Smith Slapped Me (@AshleyShyMiller) May 6, 2023
hearing the news that Chris Brown jumped Usher pic.twitter.com/OlMYVj67AC

— Addyssey 🇳🇬 (@Uchihaddy) May 6, 2023