LAS VEGAS – Fresh off of making history as the first female emcee to be inducted into the Rock & Roll Hall of Fame, the preeminent hip-hop queen Missy Elliott held the overflowing multitude of music fans spellbound at the Lovers & Friends festival at the Las Vegas Festival Grounds on Saturday, May 6, 2023.
Elliott was, quite appropriately, the closing act of the second annual edition of this ultra-popular musical extravaganza created and hosted by R&B icon Usher. The ingenious creative marveled the multifarious fans with her deep reservoir of club anthems that are forever tattooed into our souls, including "The Rain," "Get Your Freak On," "Work It" and "One Minute Man."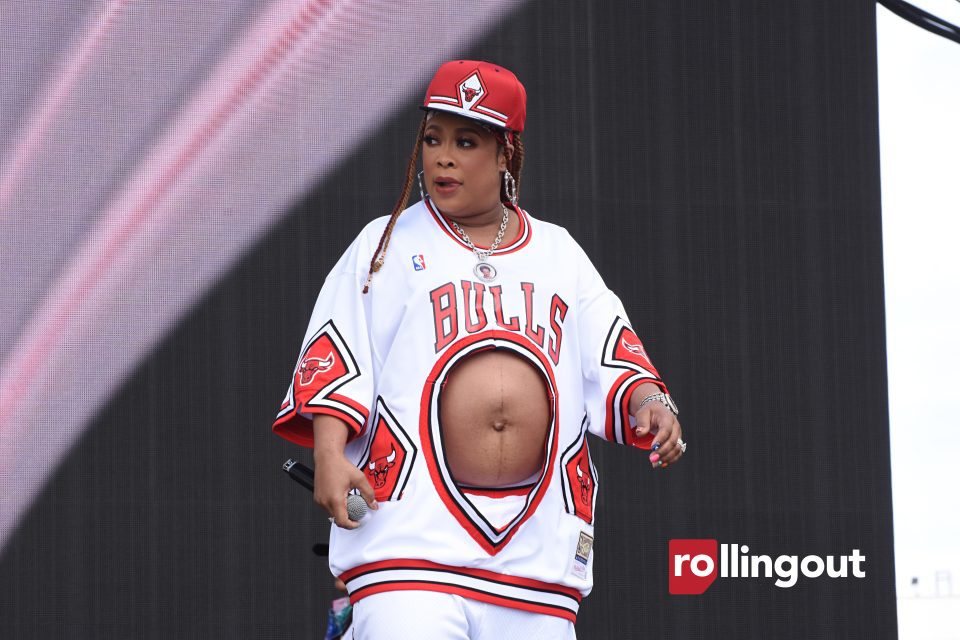 The throngs thundered nonstop during the torrential downpour of sounds that featured many of the most transcendent artists over the past three decades, including Usher, Chris Brown, Mariah Carey, 50 Cent, Da Brat, Busta Rhymes, Lil Kim, T.I. Boyz II Men, Nelly, Christina Aguilera, Master P, Omarion, Bow Wow, Ginuwine, Jagged Edge, Summer Walker, Jhene Aiko, Miguel and many others. 
The only thing missing at the fairgrounds was Michael J. Fox and his DeLorean from Back to the Future. Each musical act yanked the crowds back to a bygone era when their music served as the soundtrack to their fans' formative years. The assembled flock traversed the continent to be part of this congregation-type of discipleship to musical excellence — and they sometimes sang the songs louder than the superstars.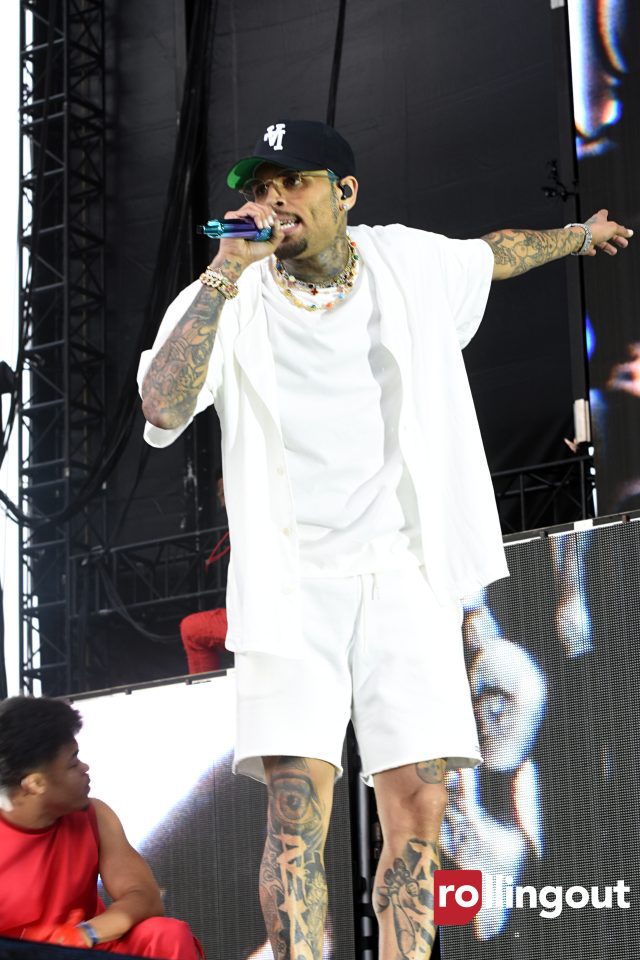 Speaking of Breezy, his penchant for contentiousness and controversies notwithstanding, singer Chris Brown proves time and time again to be insanely popular at music festivals nationwide.
The indefatigable Breezy was in perpetual motion as he popped, locked, twirled, gyrated, spun and belted out beautiful chords before crushing crowds that were suffocatingly thick on this surprisingly mild day in the Sin City. It was fascinating to interweave through the tidal wave of Breezy disciples and watch middle-aged White men and grandmotherly Black women reciting "The H— Ain't Loyal" with devastating precision.
Unseasonably mild temperatures amplified the enjoyable musical experience provided by the cavalcade of iconic stars. The festival grounds were liberally pocketed by artificial grass and picnic tables that enabled folks to see the acts from the sitting position — not to mention the from the gigantic video screens. The Vegas festival ground is relatively smaller than others of its kind and thus enabled fans to easily and quickly traffic back and forth between the different stages to catch their favorite acts.
With Mariah Carey serenading the crowd with her seminal 90s hits, Master P chanting "Na, Na, Na Na," Omarion showing why he was the lead singer for B2K, 50 Cent reminding fans of his pre-television producing years with "In Da Club," and music maven Missy illustrating her hall of fame credentials, the festival was an indisputable victory for the Usher and the Las Vegas Festival Grounds.