Chris Brown was involved in yet another altercation this past weekend, this time backstage at the Lovers & Friends Festival in Las Vegas.
Breezy was just involved in what has been reported as a violent episode between himself and/or his crew and fellow crooner Usher — despite the fact that Usher was the host to Brown's birthday party at a skating rink in Vegas.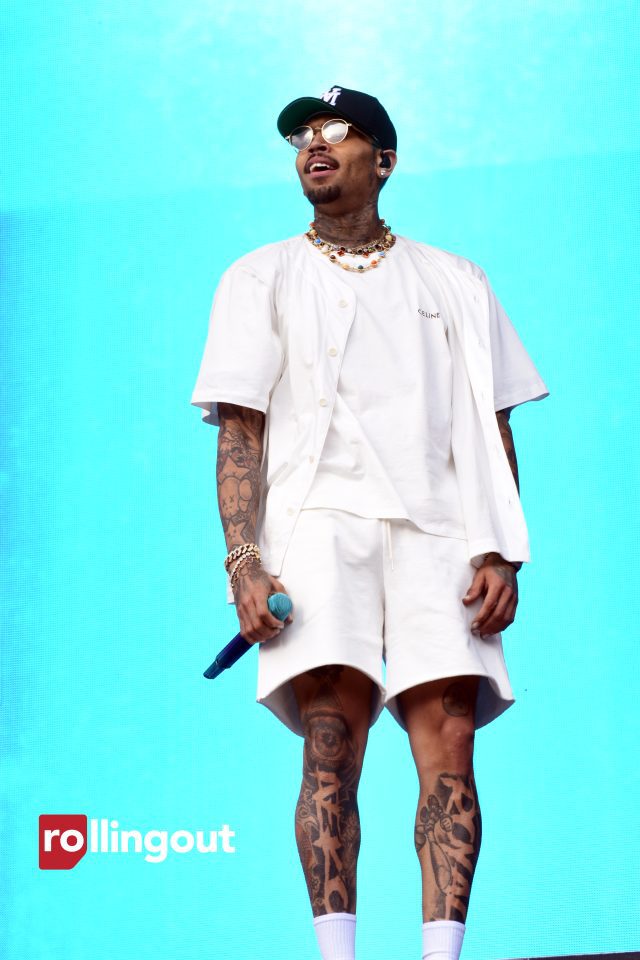 On Saturday afternoon, after Brown performed before a massive crowd at Lovers & Friends, the festival organizers had security clear the crowds backstage which sparked some commotion and pushing between Brown and the security detail.
https://www.instagram.com/p/Cr8yJidAwi7/?utm_source=ig_embed&utm_campaign=embed_video_watch_again
Brown responded on Sunday, saying that he was simply looking out for his daughter who was allegedly caught up in the backstage disruption.
"Y'all been geeked all weekend, y'all dragging it now," Brown wrote on his Instagram Story, as caught by TheShadeRoom. "It was mad people backstage and security was trying to clear everyone off the stage. People started pushing back. I INTERVENED To let them know MY CHILD WAS BACK THERE. So y'all can keep ya narrative." 
Given his well-earned inclination toward pugnaciousness, some fans were not very sympathetic to the easily-angered Brown.
"This should tell him and his air-headed BM not to bring the son to every show," one fan commented in the response section. "He's been to every show with the BM. It's ok to stay home sometime [sic]."
Another noted that Brown didn't mention the alleged Usher beatdown: "My boy commented on this quick but left out the Usher situation so yeah it happened."