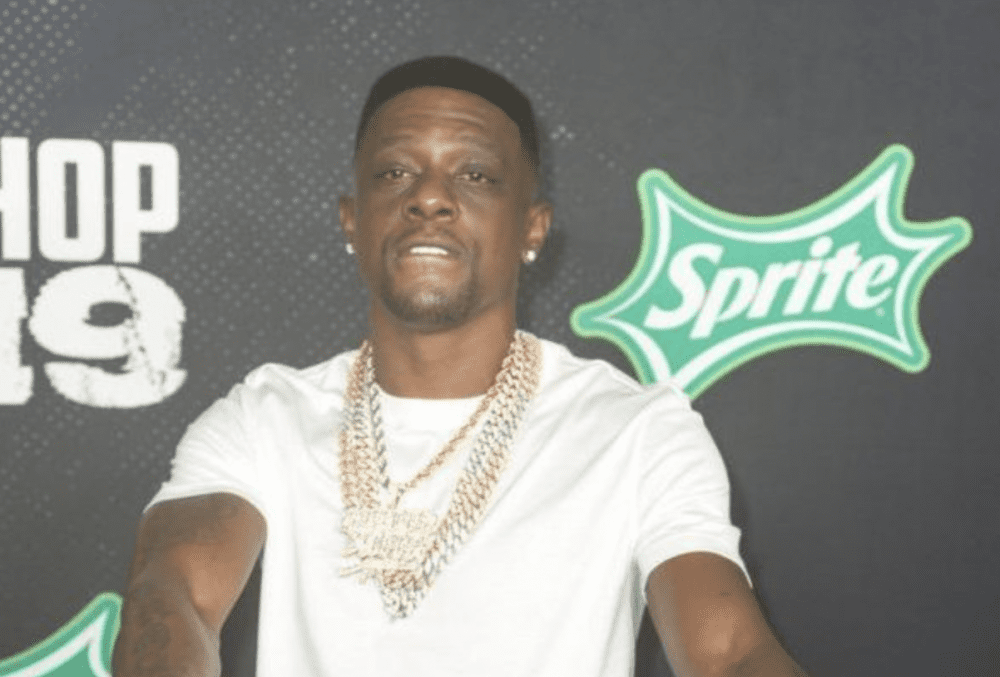 Boosie Badazz probably did not do himself any favors when he encouraged a party crowd to chant "F— the San Diego Police" after being bound and booked on four charges.
The Baton Rouge bandit was arrested and charged with possession of a firearm, carrying a concealed weapon in a vehicle, possession of ammunition by a prohibited person, and unlisted ownership of a registered firearm.
Boosie, whose real name is Torrence Hatch Jr., was in town to shoot a music video with Bully Three before his arrest.
He got out on bail in time enough to perform at a concert in a club in a Southern California hotspot. While there, Boosie told the crowd to chant "F— the San Diego Police" while holding up their middle fingers. Boosie then adds "suck my d— you b——s" for extra emphasis.
https://www.instagram.com/reel/Cr9uVjYg7s8/?utm_source=ig_embed&ig_rid=b79d311a-11da-4029-90c2-b935b5af5ab4
During his traffic stop and arrest, Boosie spoke about how tired he was of being stopped by law enforcement for allegedly frivolous reasons.
"I can't keep going through this though, bro," he said to the police in a video posted by "TMZ." "I just can't, bro. I don't do no wrong. I gotta go to y'all superiors and file charges, man. It's harassment. It's every day. I moved to the country to f**king live, bro. I did six years on my back. I'm f**king tired, bruh"