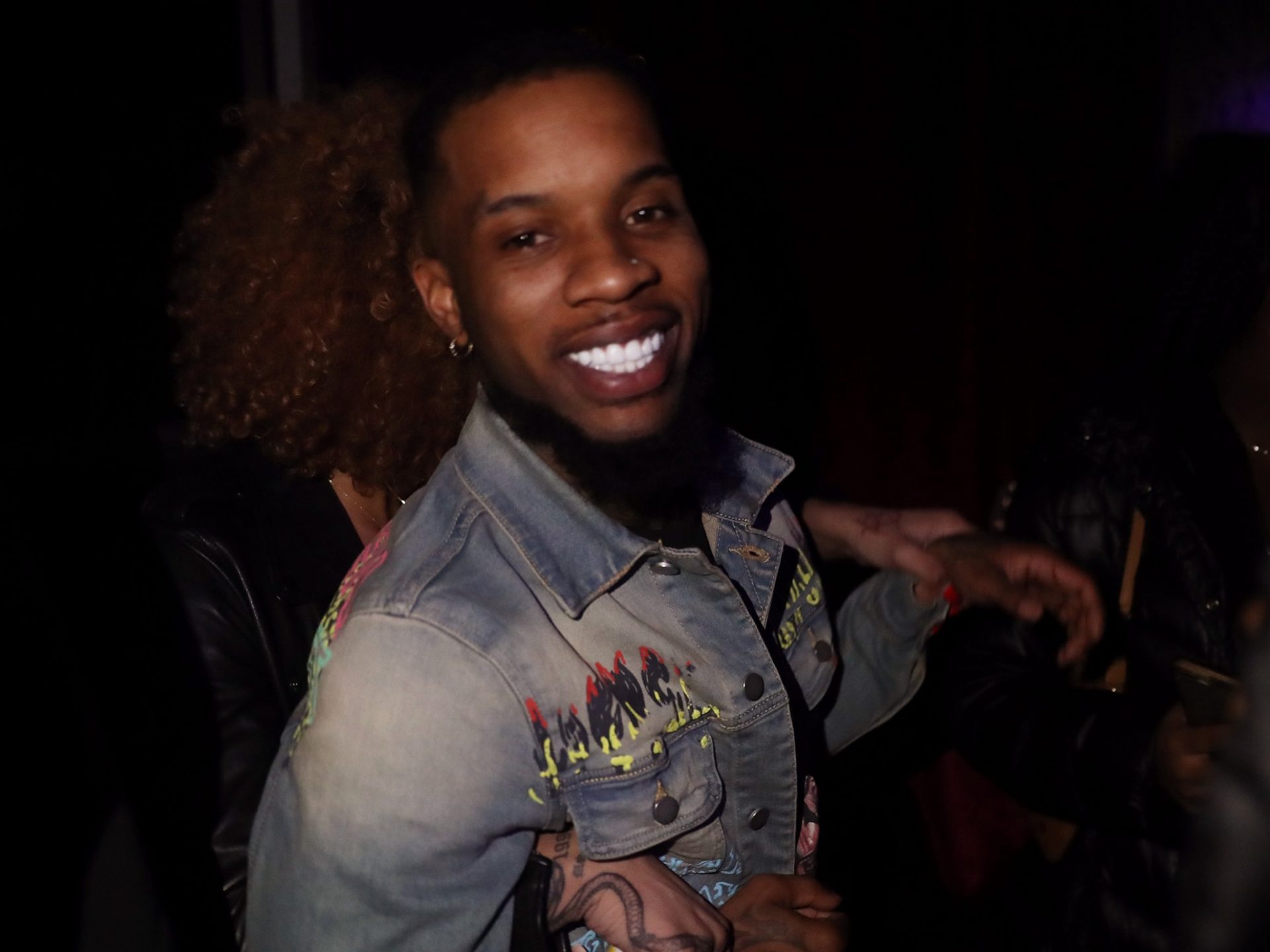 On May 9, Tory Lanez will know if he will receive a new trial in his case involving Megan Thee Stallion after being found guilty of shooting her in 2020.
Lanez's attorneys, Jose Baez and Matthew Barhoma, filed a motion in March 2023 arguing that evidence presented at the trial and statements made by some witnesses on the stand were prejudicial to the rapper.
More specifically, the attorneys are arguing that Lanez's DNA was not on the gun used in the shooting. Lanez shared on his Instagram page in April 2023 that his DNA was excluded from the gun.
"My DNA is 100 percent excluded and 100 percent eliminated from the gun," Lanez said. "In other words, it's physically and scientifically impossible for me to ever have touched or shot [the] gun. In other words, district attorney Kathy Ta and Alex Bott lied to my jury with false, incorrect, and incomplete DNA results, violating my due process and my 14th Amendment right," he wrote.
There wasn't a commotion. A sheriff's deputy was urging Lanez to shut up but it wasn't a big thing. Herriford didn't say anything back, and Lanez was led out of the courtroom without incident. This followed loooong argument this afternoon. More details soon.

— Meghann Cuniff (@meghanncuniff) May 8, 2023
Sorry just noticed typo in tweet – Lanez told the judge "please don't ruin my life" not "please don't rule on my life." https://t.co/bp1zWZTnQD

— Meghann Cuniff (@meghanncuniff) May 9, 2023
On May 8, both sides made their case on whether there should be a new trial. Lanez was present in the courtroom, and according to law reporter Meghann Cuniff, the rapper spoke to the judge before being led out in handcuffs,  "Please don't ruin my life. I could be your son, I could be your brother."
Judge Herriford, who is Black, didn't say anything in response to Lanez. He is supposed to issue a ruling today at 10:30 a.m. PST.