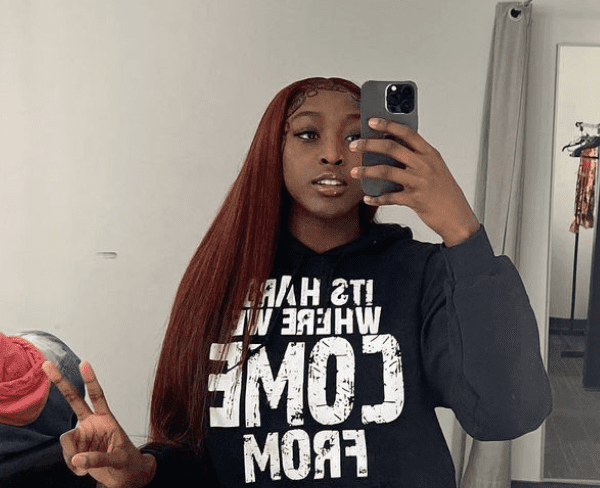 LSU star and rapper Flau'Jae Johnson is learning quickly that there are occasional growing pains that come with being both an athletic marvel and a prolific emcee.
Johnson was at the top of the entertainment world in April 2023 when her squad, led by superstar Angel Reese, defeated the Iowa Hawkeyes to earn the Tigers' first-ever women's national championship.
As the Lady Tigers hoisted their team trophy on the victory stand, they played one of Johnson's rap songs. She seemed so high off the title win and getting her "Big 4" freestyle blared throughout the arena that she could have levitated right off the ground.
https://www.instagram.com/reel/Cqjkd2_gnOT/?utm_source=ig_embed&utm_campaign=loading
Her next song, released on Tuesday, May 8, 2023, has created a very different reaction from fans and the general public.
Johnson spat bars on the remix of Latto's "Put It on Da Floor." She used double-entendre wordplay to reference both 9/11 and the iconic Porsche sports car. 
"In this 911, blowing smoke just like them towers," she rapped in the song.
The backlash was immediate and intense, forcing her Baton Route area school to step in and mop up the mess.
LSU is apologizing for Flau'jae Johnson's lyrics referencing the 9/11 terrorist attacks in her new rap song, saying the hoop star never meant to offend anyone in the now-deleted music video.
 
Any Thoughts???
 #LSU #FlaujaeJohnson #911 #Lovelytitv pic.twitter.com/BWjAfkENT4

— lovelyti (@lovelyti) May 10, 2023
 The athletic department indicated that Johnson, 19, was "sincerely remorseful" for offending anyone with her words.
"We spoke with Flau'jae this evening, and while she never intended to offend or upset anyone with her lyrics, she expressed sincere remorse for any possibility of a misunderstanding and immediately took the video down," the LSU Athletic Department told FOX News Digital OutKick. "We will learn and grow from this experience together."
Johnson's star has hardly dimmed by any controversies as she was featured on the cover of SLAM magazine after averaging 11 points and 6 rebounds this past season. She has also traversed the nation with Reese doing interviews on "The Breakfast Club" and other major outlets.
https://www.instagram.com/p/CpvTRumuawU/?utm_source=ig_embed&utm_campaign=loading
The use of those lyrics put Johnson in the crosshairs of critics who decried her irreverence towards a very solemn and somber subject matter. In fact, the ferocity of the backlash resembles what Reese faced when she flashed the "you can't see me" hand gesture in opponent Caitlyn Clark's face last month.
"Why would she say this?" someone tweeted alongside an incredulous emoji. "This is not ok! She needs to be kicked off the team!" another person opined. A third offered: "Lol, she can apologize all she wants, she thought she was making a joke, but the joke is actually her. What an idiot."
Others, however, thought the bars were "fire" and asked the public to chill out on lambasting the college freshman.
That's a fire bar man💀

— Blackhole Allstars🐝 (@BlkholeAllst3rs) May 10, 2023