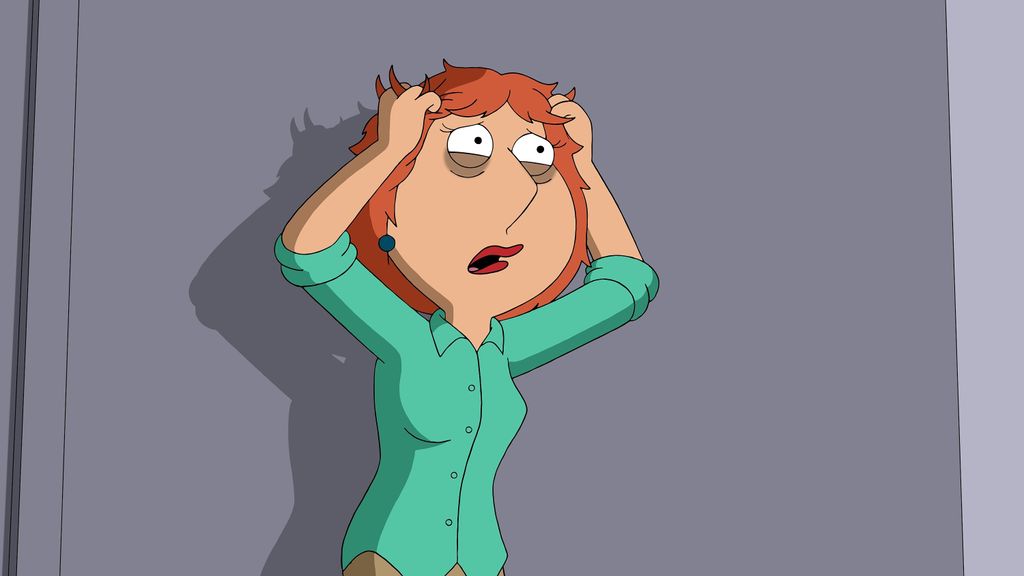 Family Guy's Lois Griffin has been voted America's favorite mom – beating actual living moms like Katy Perry, Beyoncé and Michelle Obama.
As Mother's Day looms this coming Sunday, pollsters asked more than 2,000 adult Americans to rank mothers— both fictional and real — from a list of 50 candidates. 
The list that the pollsters used also included Serena Williams, Jennifer Lopez, Drew Barrymore, Goldie Hawn and soon-to-be mom-of-two, Rihanna.
Michelle Obama came in second, narrowly defeating fictional moms including Carol Brady (The Brady Bunch), Morticia Addams (The Addams Family), Peggy Bundy (Married with Children), Joyce Byers (Stranger Things), and Sarah Connor from The Terminator, a 1984 film about a time-traveling cyborg played by Arnold Schwarzenegger.
Michelle Obama also beat Cersei Lannister (Game of Thrones), a distant and dark mother known for incest, murder, and in one episode, public nudity. Nevertheless, Cersei Lannister scored in the top 20 moms among the adults who talk to pollsters. 
While Americans chose an unusual mom to put at the top of their list, the qualities they sought in mothers was hardly controversial. More than 40% of Americans surveyed said that a good mom was someone who could "multitask" while another 46% said being "supportive" was key to successful mothering. 
The poll was commissioned by St Pierre, a bakery company that describes itself as "bringing the joy of French bakery lovers around the world" that sells bread and pastries in shops and supermarkets across the United States. The poll was conducted by OnePoll, a Brooklyn-based polling company that works with Groupon and other brands. 
"Moms are the most important people in our lives, so ahead of Mother's Day – which this year coincides with National Brioche Day – we thought it would be interesting to find out who the nation's favorite moms – both fictional and real – are," a spokesperson for bakery brand, St Pierre, said. 
In terms of what makes a memorable famous mom, confidence, likability and career were cited as the most popular reasons.
More than four in 10 (43%) claim their own mom is one of their best friends and 42% label them as their role model.
Encouragingly, 60% say their relationship with their mom improved with age as 55% report some of their fondest memories from adulthood are time spent with their mother.
Exactly six in 10 plan to celebrate Mother's Day this year and 49% say their favorite way to do so is by cooking together.
Another 45% admit they have been planning what to cook for a while, however, 41% always end up making the same dishes – with 47% saying the recipes have been passed through generations.
America's favorite moms, ranked by OnePoll:
Lois Griffin (Family Guy)
Michelle Obama
Serena Williams
Beyonce
Jennifer Lopez
Rihanna
Drew Barrymore
Goldie Hawn
Kate Middleton
Carol Brady (The Brady Bunch)
Morticia Addams (The Addams Family)
Katy Perry
Kate Hudson
Angelina Jolie
Peggy Bundy (Married with Children)
Madonna
Meghan Markle
Joyce Byers (Stranger Things)
Sarah Connor (The Terminator)
Cameron Diaz
The pollsters didn't ask which mom, fictional or real, they would prefer to cook with on Mother's Day. One of Michelle Obama's favorite recipes is spinach pie. 
Produced in association with SWNS Research.
Recommended from our partners
The post Michelle Obama Loses To Family Guy's Lois Griffin In America's Favorite Mom Poll appeared first on Zenger News.