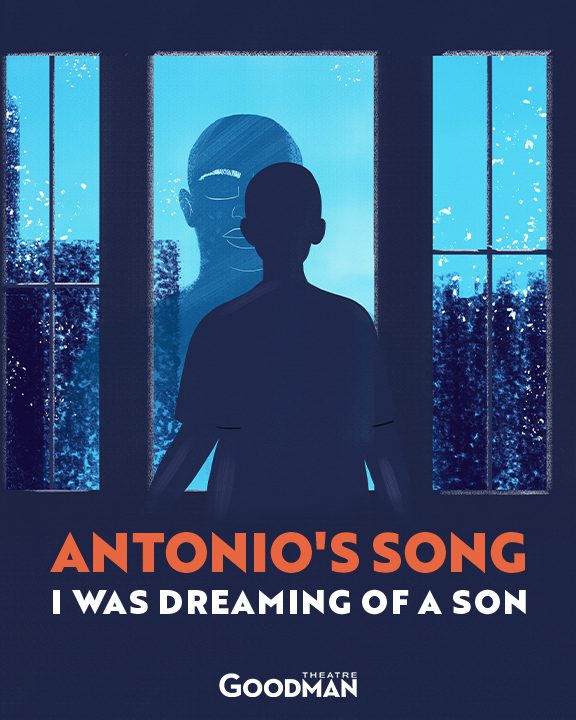 Antonio's Song / I Was Dreaming of a Son is a powerful and moving play currently being staged at the Goodman Theatre in Chicago. Written by Dael Orlandersmith and Antonio Edwards Suarez, the play explores themes of identity, family, and the search for meaning in life. The play directed by Mark Clements presents the effortless fluidity of Suarez as he shares the story of his life experience with race, abuse and fatherhood.
At its core, Antonio's Song is a story about a man who is struggling to reconcile his past with his present. The play takes place over the course of a single day, as Antonio reflects on his life and the choices he has made. Through a series of monologues and interactions with other characters, we learn about Antonio's upbringing in the South Bronx, New York, his relationship with his parents, and his struggles to find his place in the world.
One of the most compelling aspects of Antonio's Song is the way in which it blends different genres and styles of performance. At times, the play feels like a spoken-word poetry slam, with Suarez delivering rapid-fire verses that are both mesmerizing and emotionally charged. At other times, the play takes on a more traditional dramatic form, with Suarez embodying different characters and bringing their stories to life.
Suarez delivers a tour-de-force performance that is both nuanced and deeply affecting. He brings a raw vulnerability to the role of Antonio, conveying the character's pain and confusion with a heartbreaking authenticity. At the same time, he charges the play with a sense of hope and resilience, showing us that even in the midst of struggle and uncertainty, it is possible to find meaning and purpose in life.
Antonio's Song / I Was Dreaming of a Son is an enthralling, heartbreaking and heartwarming story with emotionally nuanced stories of love, family and self-realization.
Overall, Antonio's Song / I Was Dreaming of a Son is a must-see play that is sure to resonate with audiences of all backgrounds and experiences. With its powerful performances, innovative staging, and poignant storytelling, it is an unforgettable theatrical experience that will stay with you long after you leave the theater.
Antonio's Song / I Was Dreaming of a Son is running until May 28, 2023, at the Goodman Theatre in Chicago.