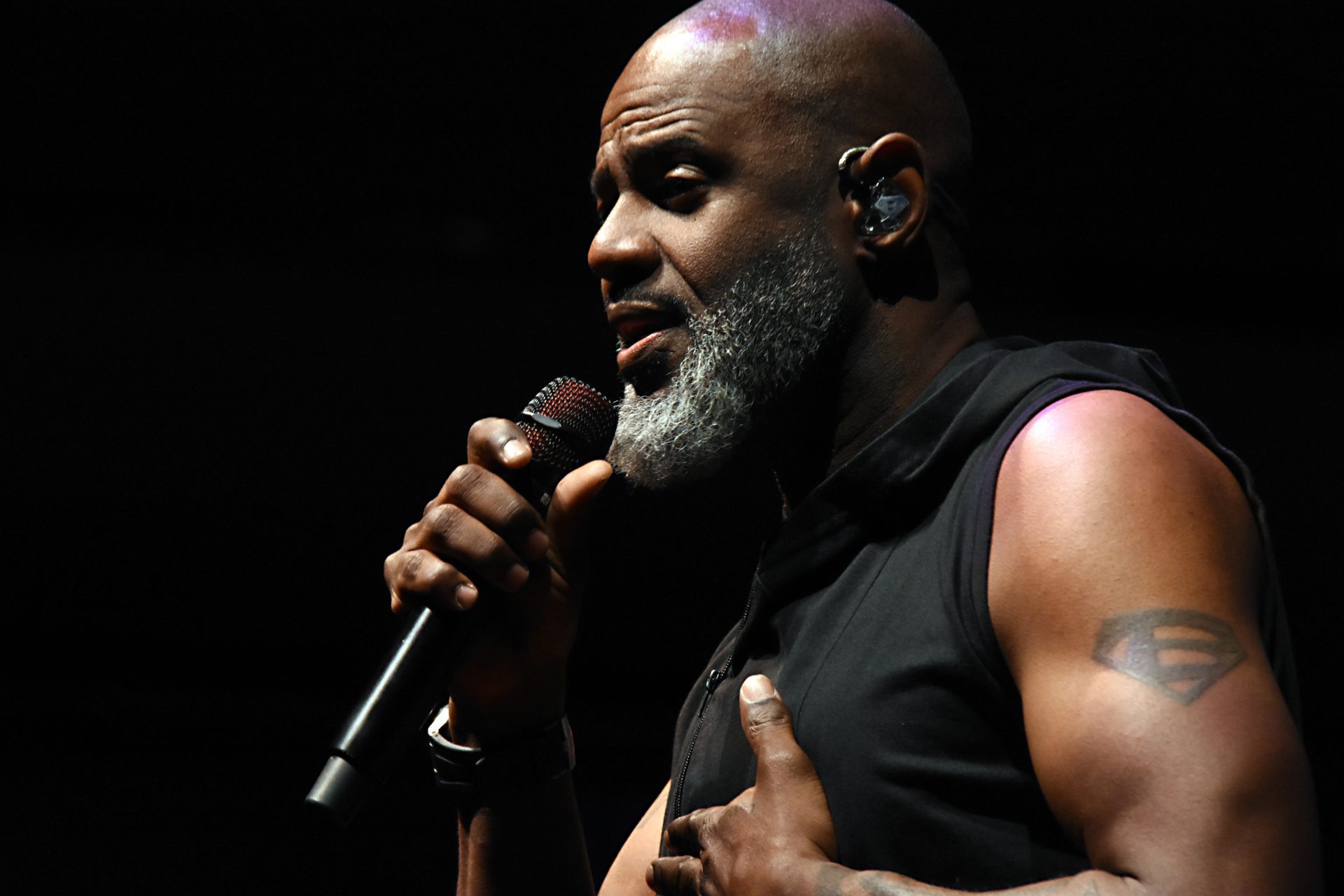 Brian McKnight has caught some heat on social media in the past week for not acknowledging his biological kids. There's also been a narrative floating around that it's his Black kids that he's not claiming while showing appreciation to his mixed stepchildren.
McKnight was sued by his daughter, Briana, who says he defamed her on social media by claiming she had an affair with her older cousin when she was a minor.
In a recent YouTube video, McKnight explained his family dynamic and why he doesn't speak about his other kids from previous relationships.
"There's a very simple reason why I post about some of my children on social media and not others," McKnight said. "The children I currently do not have relationships with, I don't post about them. Instead, I post about the children whom I do have relationships with, and whom I'm proud of. "
In reference to the lawsuit that his daughter filed against him, McKnight says that they settled the case this year. He says Briana sued him for defamation and breach of a million-dollar life insurance policy. He says he agreed to pay her $318,000 with no admission of wrongdoing and no requirement that he retract his statement.
"If someone said that I did something I didn't do, and I won a case proving that I didn't, I'd demand a public apology," McKnight said. "I did not defame her. I made no false statements."
In the end, McKnight addressed the rumors that he abandoned his children. McKnight says they were all once a happy family until money got involved.
"I never abandoned anyone," McKnight said. "Our estrangement was mutual, but those posts made any roads toward reconciliation and acknowledging them a dead issue."