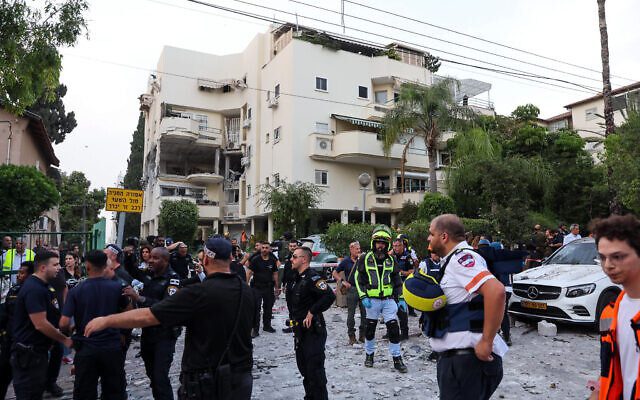 American Jewish and pro-Israel organizations shared condolences and voiced solidarity with Israel after a barrage of more than 800 rockets, one of which killed a civilian in the central Israeli city of Rehovot outside Tel Aviv.
 "We are outraged by the ongoing terror attacks against Israel. We not only support Israel's right to defend itself but its need, as well, to send a strong, unequivocal message to the perpetrators that they will pay a high price for acts of terror," Daniel Mariaschin, CEO of B'nai B'rith International, told Zenger News.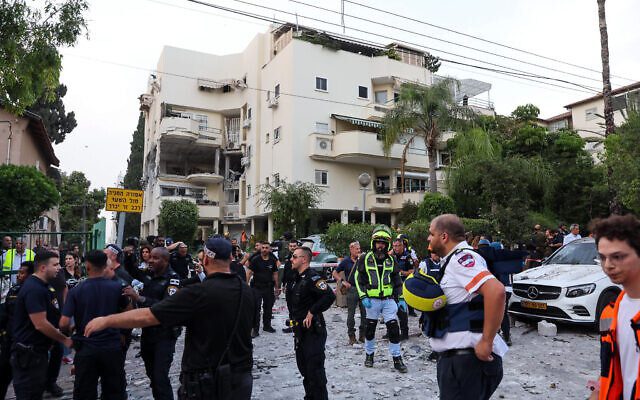 "We also condemn those who continue to vilify Israel while turning a blind eye to the true aggressors: the terror groups with a stated mission to eradicate the Jewish state," he added. "We send our condolences to the family of the deceased in the rocket attack on a building in Rehovot and wish a speedy recovery to those injured in the recent attacks," the Jewish Agency tweeted. 
The Anti-Defamation League added: "As Israelis continue to shelter from the deadly onslaught of terrorist rocket fire from Gaza, our thoughts and prayers are with the wounded, and the victim of the deadly hit on a residential building in the Israeli city of Rehovot." 
 The Jewish Federations of North America tweeted that it is "horrified to learn that one person has been killed and several injured after a direct rocket hit a building in Rehovot. As rescuers search the area, we mourn the loss of life and pray for the recovery of those harmed."
 "An Israeli civilian was killed today when a PIJ rocket struck a building in Rehovot," tweeted the American Jewish Committee, using the acronym for Palestinian Islamic Jihad. "May his memory be a blessing. We continue to stand with Israel against terror." 
"Israel is doing what it must to keep her citizens safe from a near-constant barrage of terrorism. It is incumbent upon those of us who hold democratic values to stand by Israel as she contends with those who seek her destruction," Pastor John Hagee, founder, and chairman of Christians United for Israel, told Zenger News. 
"As believers who adhere to our mandate to stand up and speak out for the Jewish people, we, at CUFI, are called to be a voice for Israel at this moment in time," the organization added on Twitter.
Produced in association with Jewish News Syndicate
Recommended from our partners
The post US Jewish, Pro-Israel Groups Respond To Death Of Israeli Civilian After Rocket Hits Rehovot appeared first on Zenger News.