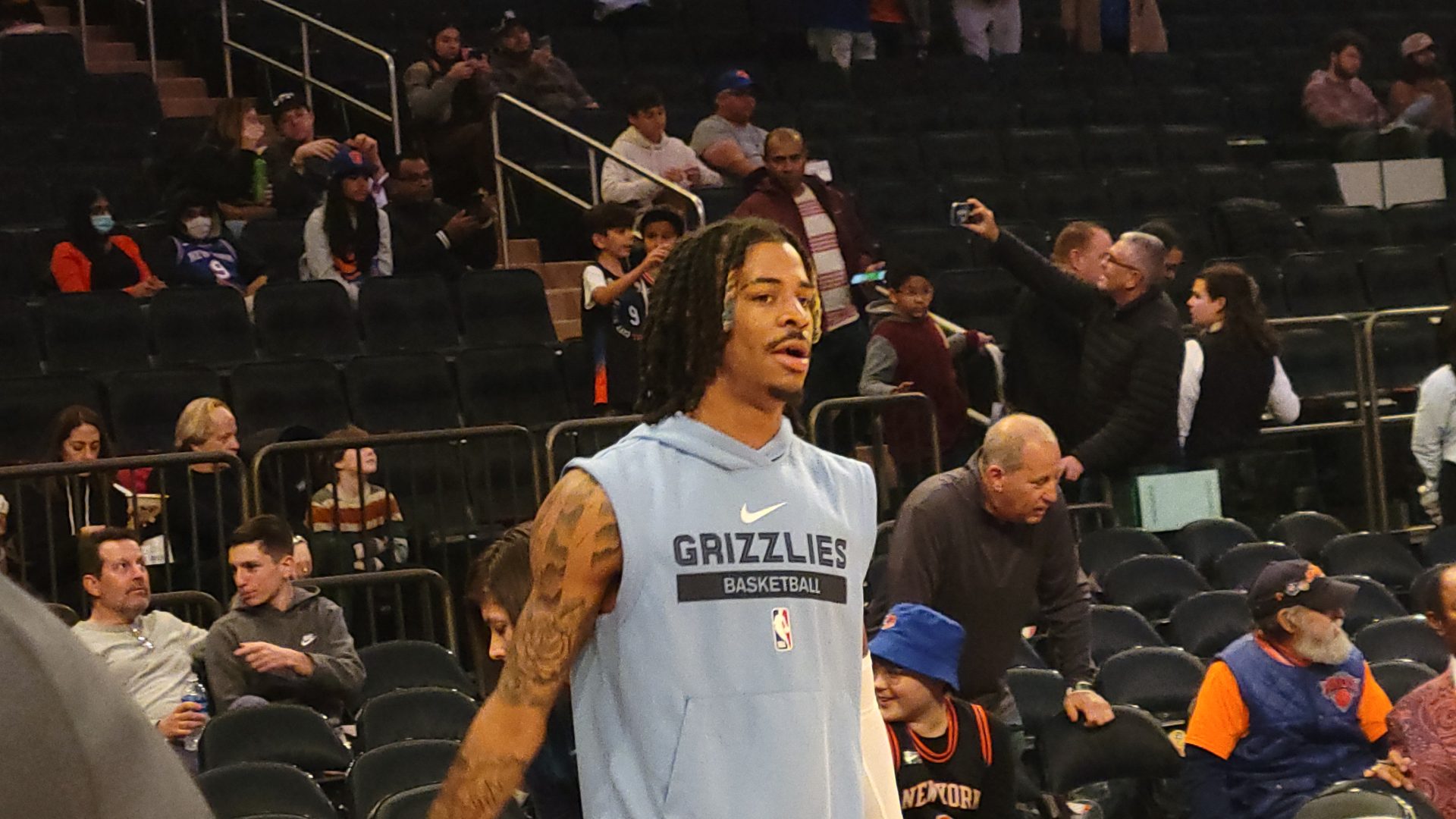 Rambunctious renegade Ja Morant has been suspended from all Memphis Grizzlies team activities for the second time in two months.
The Grizzlies informed the media that Morant, 21, has been exiled from the team indefinitely on Sunday, May 14, 2023, after being seen on an Instagram video flashing a gun for the second time — just months after being punished severely for the first episode of gunplay.
"We are aware of the social media video involving Ja Morant," the Grizzlies said in a statement. "He is suspended from all team activities pending League review. We have no further comment at this time."
There is a video posted by a man who goes by the IG account _dtap2, who says he's a YouTuber and founder of a clothing brand. The live stream video shows four people singing and vibing in a car. Morant, who is sitting shotgun, was seen holding a handgun in his left hand. The video quickly flashes away from Morant but since it is live, it could not be deleted quickly enough before it was reposted. 
The NBA has yet to comment on this latest controversy involving Morant but stated they are aware of the video.
The seemingly ungovernable Morant was suspended by the NBA in March 2023 for recklessly flashing a firearm in his Instagram story while partying shirtless in a strip club. That was the latest in a quick succession of violent episodes involving Morant.
Morant is currently being sued for allegedly beating up a 17-year-old in his backyard after they got into a verbal altercation. He also showed up at a Memphis mall with nine of his crew members in the summer of 2022 to confront security after his mother told her son that she was disrespected by a store employee. There is also the episode where someone in Morant's car flashed a gun laser at the team bus occupied by the Indiana Pacers.